September 20, 2021
Project Spotlight: ACPS | Crofton High School Virtual Tour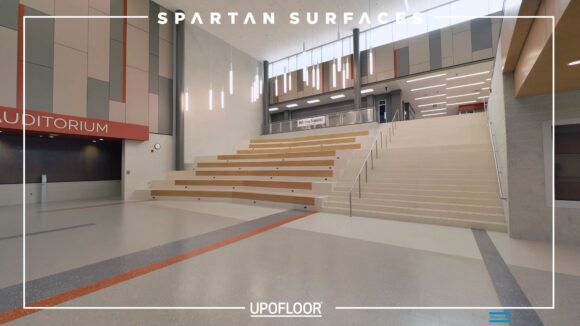 Designed by GWWO Architects, Crofton High School encompasses a massive 276,000 square-foot building, including new classrooms built for different learning types, modern study spaces providing group collaboration or individual focus, sustainable materials to show support for environmental learning and energy conservation, and an abundance of natural light as it's been shown to reduce stress and improve learning.
Every inch of the facility was designed with purpose, from its outdoor amphitheater to its dual teaching walls. Installed throughout hallways, corridors, and classrooms, Kahrs Upofloor Quartz was used to bring Crofton's school colors to life from ceiling to wall to floor. Contributing to the school's Silver LEED Certification, this quartz tile is often chosen for its durability, ease of maintenance, and vast color options.
Opening its doors virtually in 2020, Crofton High began in person learning for grades 9-11 in 2021 while seniors stay virtual until 2022.
Enjoy a virtual tour through the newly opened school or click HERE to view project details and images of the space.