February 1, 2020
Incoming! Inman Takes Charge of Spartan's DC Showroom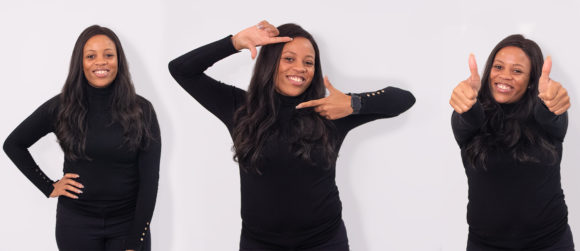 Rolling in faster than an Amtrak train, we welcomed Danielle Inman on January 28th 2020 as Spartan's DC Showroom Coordinator.  Located at 14th and Corcoran Streets NW, the showroom serves as home base for five Spartan reps and a hub for countless product presentations and happy hours.  Inman will report to Elizabeth Hart while supporting our DC sales team.
Danielle spent the past 5+ years working with a commercial stone supplier.  She began her career in the warehouse, where she learned about the material as well as the ins and outs of the business.  This earned her a spot on the internal sales support team in customer service.  She has extensive experience working with the design community in customer service, data entry, general administrative, and clerical support. Danielle loves working with people and being part of a team. As the Showroom Coordinator, she will be in charge of all things showroom, from events and meeting logistics to product deliveries and everything in between.
Danielle recently moved to the DMV from Nashville. She is a fun, energetic, outgoing person. She is a huge Oakland Raiders fan and a mother of two. She is beyond excited about joining the team!
We hope this gives you a new excuse to pop on over to the space, welcome Danielle to the team and explore all the stunning surfaces options we have to offer!
ABOUT SPARTAN
Spartan Surfaces is a specialty flooring distribution company headquartered in Bel Air, MD with showrooms in D.C., New York City, and Chicago. Its geography encompasses the East Coast from Florida through New York as well as regions in the Midwest and Southeast. With over 100 employees in 30 states, Spartan continues to expand its footprint. Taking a human-centered approach, Spartan prides itself on great people dedicated to great products, great families, great friendships and great happiness.