November 11, 2021
Mobile Showroom on the Move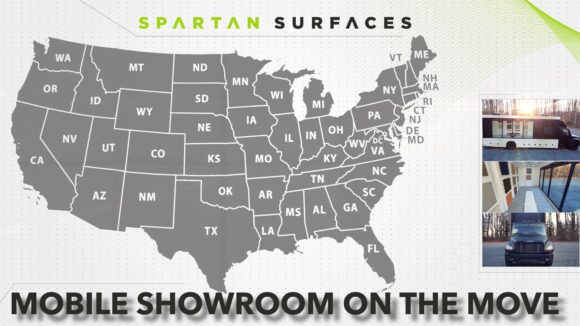 Spartan's Mobile Showroom is on the move!  Take a peek at where we are headed and email any time to submit a request.  We are always looking for new places to explore.
Florida | February 21st – March 4th
Chicago | June 13th – June 14th
Bookings? Questions? mobileshowroom@spartansurfaces.com
Want to see the mobile showroom in action?  Check out the videos below!
Introducing Spartan's Mobile Showroom