April 5, 2022
Mobile Showroom on the Move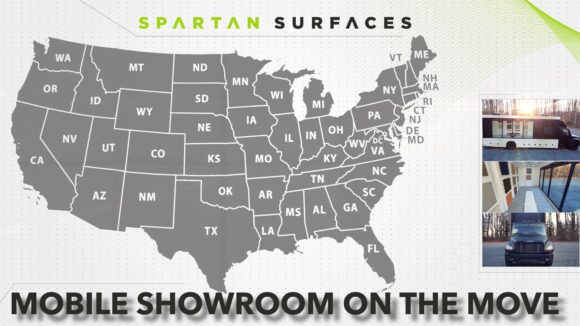 Spartan's Mobile Showroom is on the move!  Take a peek at where we are headed and email any time to submit a request.  We are always looking for new places to explore.
Philadelphia, PA | May 19th
Richmond, VA | June 2nd
Chicago, IL | June 13th – 14th
Milwaukee, WI | June 16th
Madison, WI | June 17th
Atlanta, GA | September 20th – 22nd
Bookings? Questions? mobileshowroom@spartansurfaces.com
Photo Montage | 2022 Stops in Review
Want to see the mobile showroom in action?  Check out the videos below!
Introducing Spartan's Mobile Showroom
Tour Spartan's Mobile Showroom
Mobile Showroom Year One in Review