January 18, 2019
Schmand's Managing HQ like a BOSS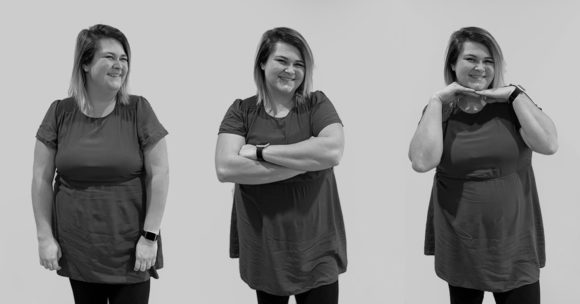 If you've called or visited Spartan's HQ in the past two and half years, you've met Michelle Schmand.  She is the welcoming face at our front desk and the friendly voice that picks up the bulk of our incoming calls.  From ordering groceries and organizing HQ lunches she has kept our home base running smoothly since she started in 2016.  She celebrates our successes from engagements and babies to promotions and work anniversaries.  Michelle has always gone above and beyond as Spartan's Administrative Assistant to keep this ship running right, running tight!
Moving into 2019, Michelle is taking on the role of Office Manager.  Keeping all of her responsibilities, with a boat load of new ones, Schmand will now be managing a new full-time receptionist and the maintenance and upkeep of the building.
"I am excited to jump into a new role. I can't wait to take on new tasks and continue building/growing with Spartan. I look forward to helping make our Spartan HQ better than ever." Schmand wrote when asked about her promotion.  Thanks for keeping us all on our A-Game Michelle!
ABOUT SPARTAN
Spartan Surfaces is a specialty flooring distribution company headquartered in Bel Air, MD with showrooms in D.C., New York City, and Chicago. Its geography encompasses the East Coast from Florida through New York as well as regions in the Midwest and Southeast. With over 100 employees in 27 states, Spartan continues to expand its footprint. Taking a human-centered approach, Spartan prides itself on great people dedicated to great products, great families, great friendships and great happiness.