August 26, 2022
Spartan's 5th Annual Customer Appreciation Golf Outing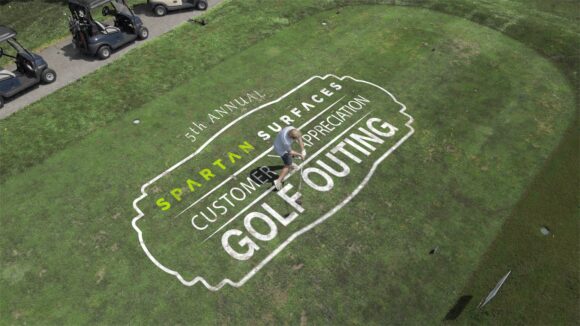 Join us for a bogey 🏌️‍♀️🏌🏾‍♂️🏌️ on back to Spartan's 5th annual golf outing at Maryland Golf and Country Club. There's never a dull moment when we spend a day on the course celebrating 🎉 our business partners.
A huge shoutout 📣 to our title sponsor Tarkett 👏, and our other sponsoring partners below. We couldn't do this event without you!
American Biltrite (Canada) Ltd – AVA by Novalis – Bostik – Capri Collections – CMP Specialty Products – Enterprise Fleet Management – ETX Surfaces – Kährs – Americas – Kelly Associates – GCP – KOVARA – Mackenzie – Mindgrub – M&T Bank – Paradigm Printing, Inc. – Penske Logistics – Procedo Flooring – Protect-All Flooring – HPS Schönox – Stauf – Trimaco Inc – Trinity Tile – XL Brands
Check out previous years videos below!