March 10, 2022
Women's History Month | Celebrating Female Entreprenuers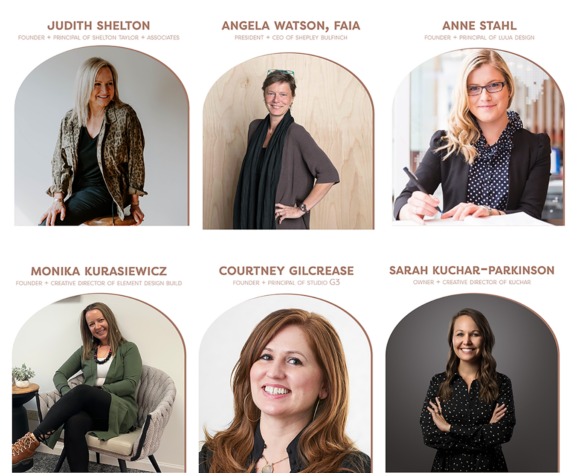 Every week in March, for Women's History Month, we took the opportunity to celebrate and learn from female leaders who are making their mark in the design and architecture industry.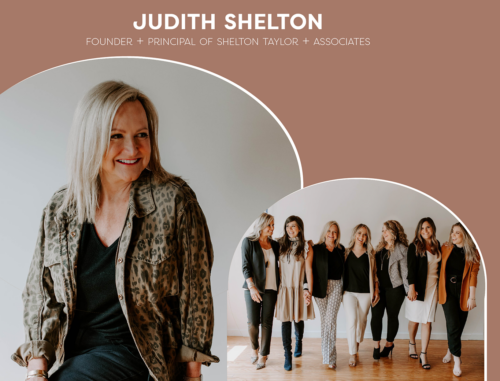 Meet Judith Shelton, Founder and Principal of Shelton Taylor + Associates . Starting her business in '91, Judith took her passion for design and nurtured it into a team of designers. As a team, they help every one of their clients identify the dreams for their own spaces and turn them into reality.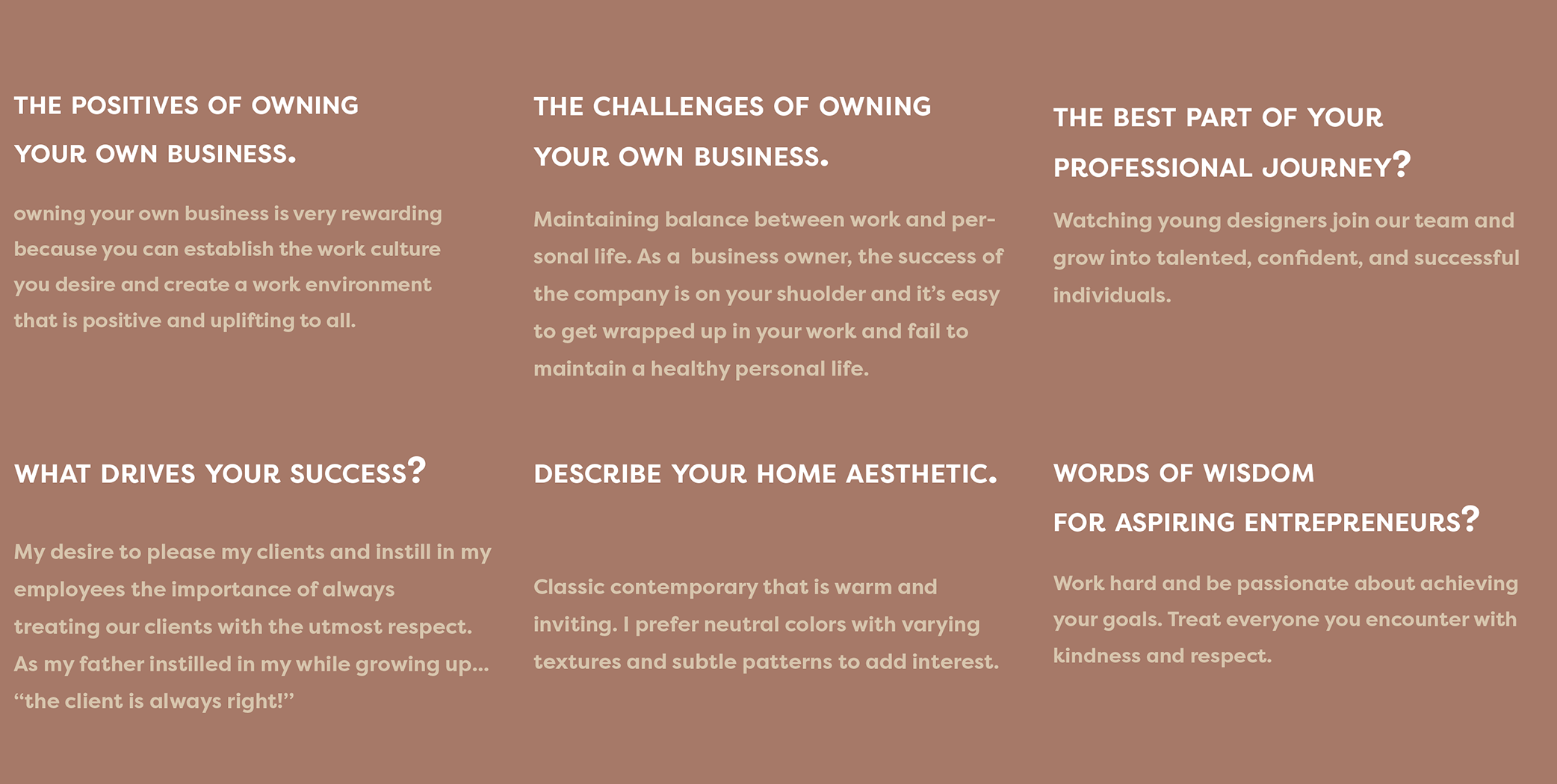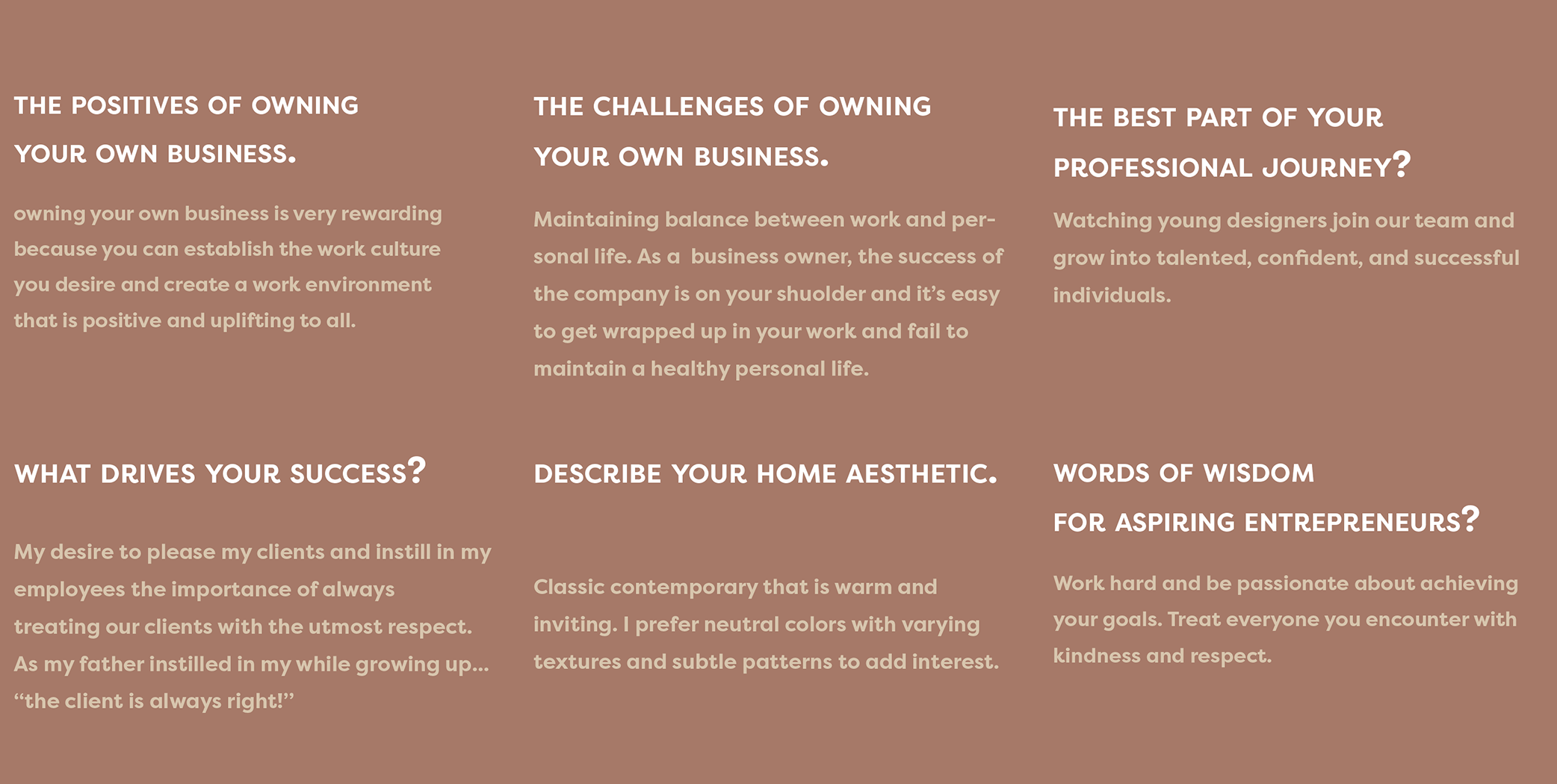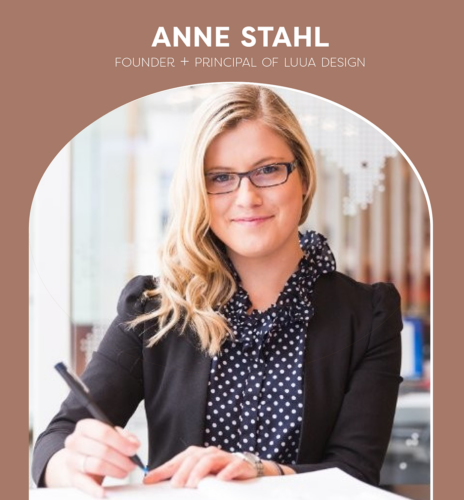 Founder and Principal of LUUA Design Studio, Anne Stahl began to dream of creating her own firm after finding her entrepreneurial spirit in Estonia. LUUA, Estonian for create, is a Baltimore based design firm that seeks to flood each new space with inspiration for all. With a focus on longstanding partnerships and creating purpose-based environments Anne's designs span from multifamily to workplace to restaurant, each inspiring joy for those who enter.
Read on for her thoughts as a woman owned business in the design industry.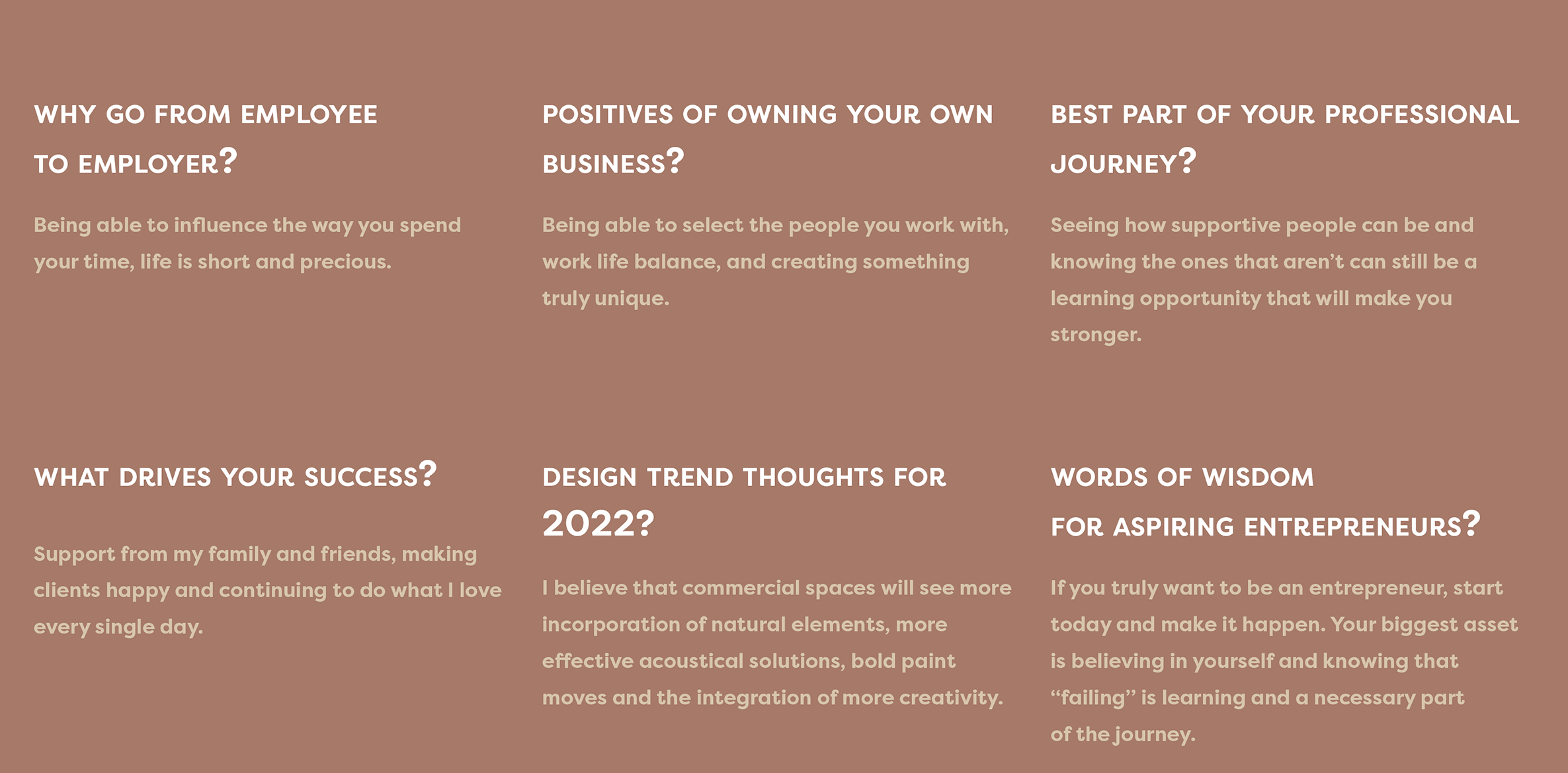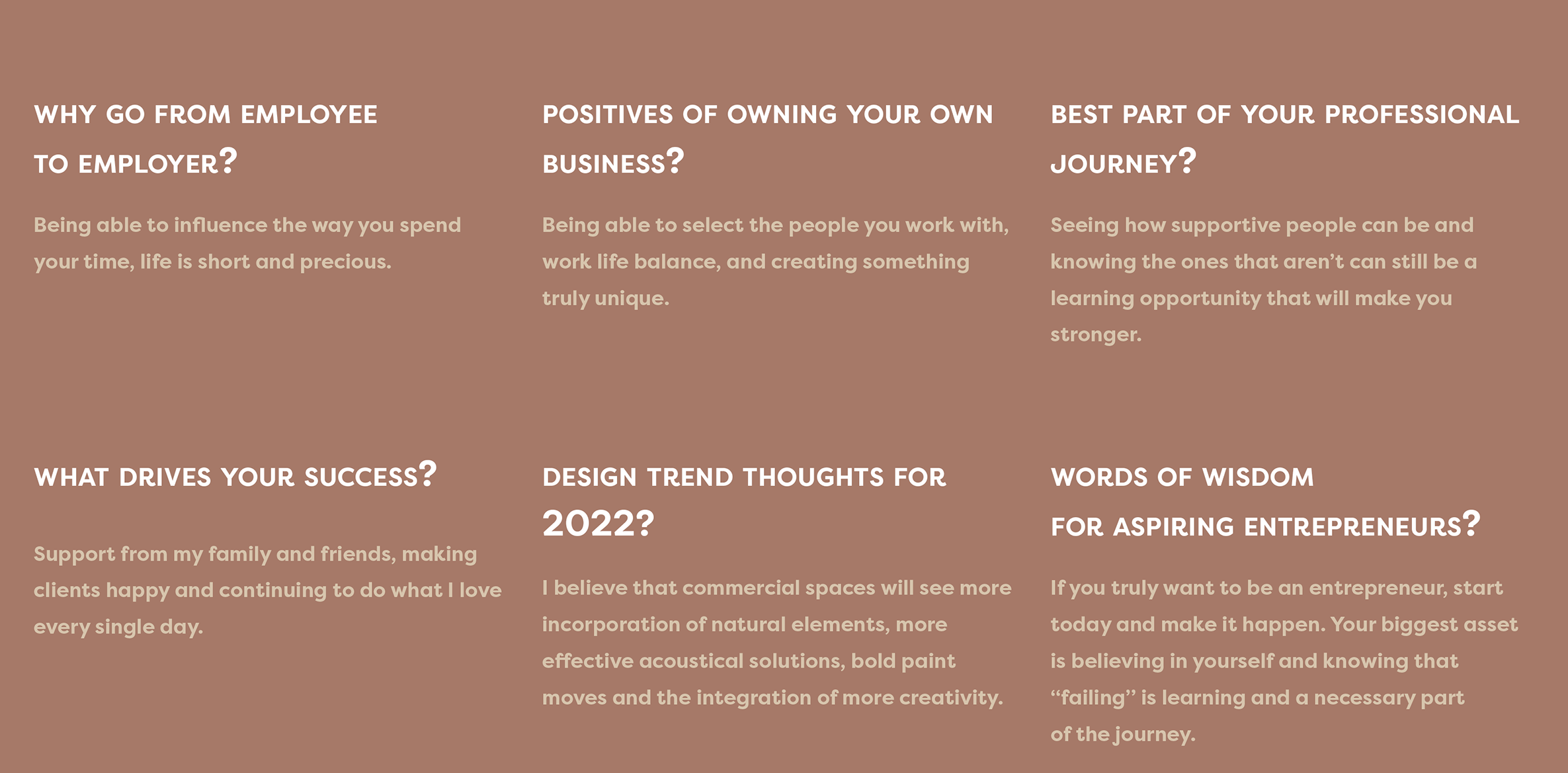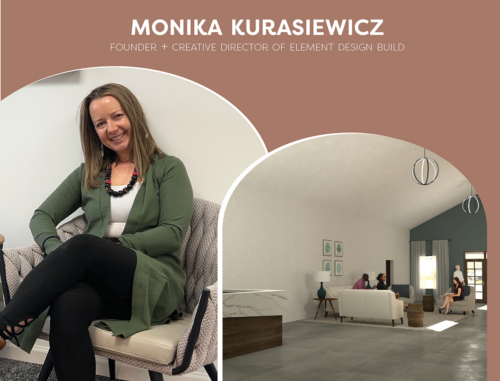 Monika Kurasiewicz founded Elements Design Build on the belief that interiors go beyond finishes and color schemes. Strategically leading customers through the design build process, they are the sole point of contact for all aspects of every project – finishes, product selections, estimating and construction, streamlining productivity, and cost efficiencies. This holistic approach allows their creative team to deep dive into the intimate details of a space and create an on-brand awe-inspiring environment for all.
Read on for inspiring words from Monika Kurasiewicz.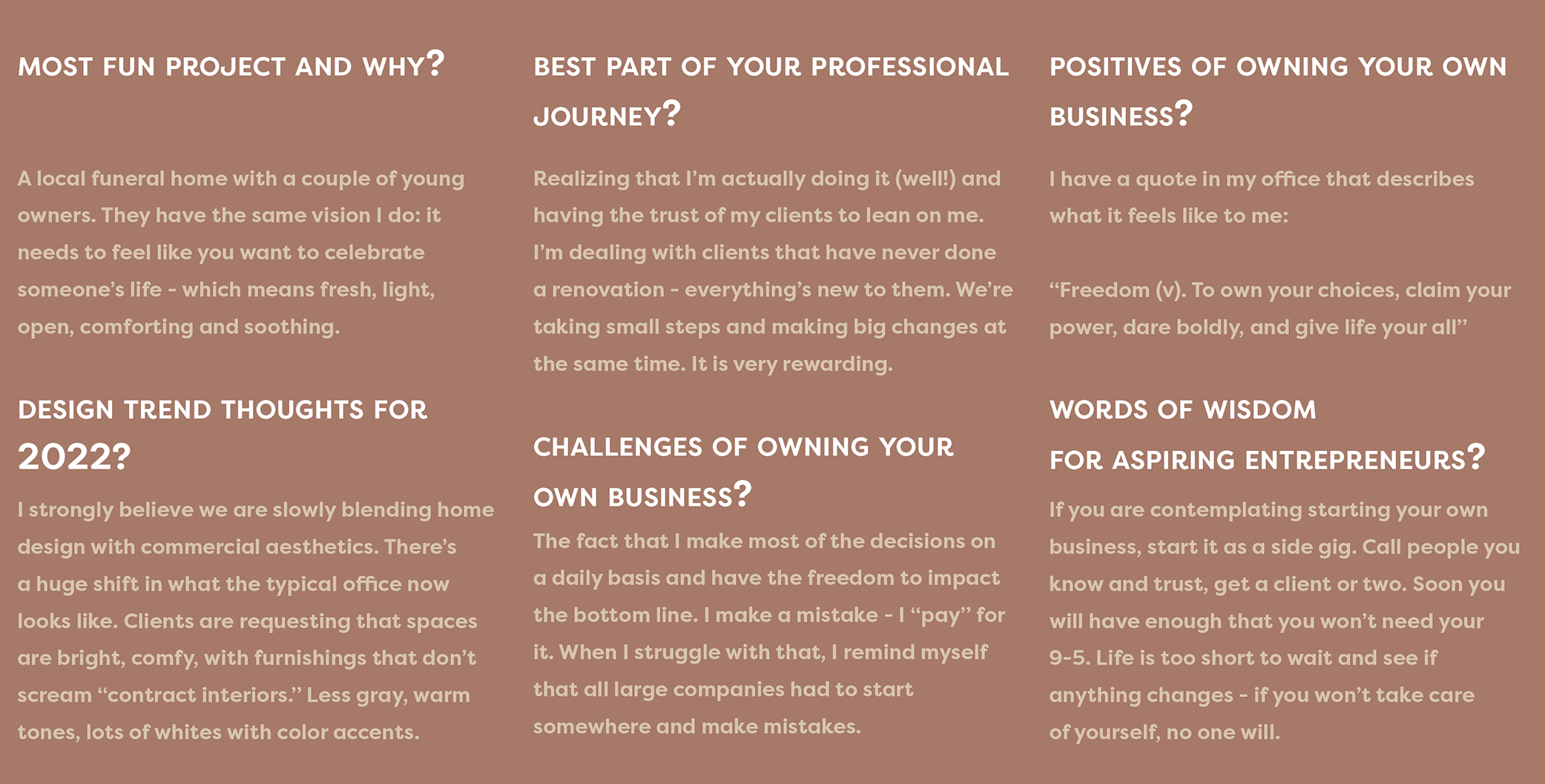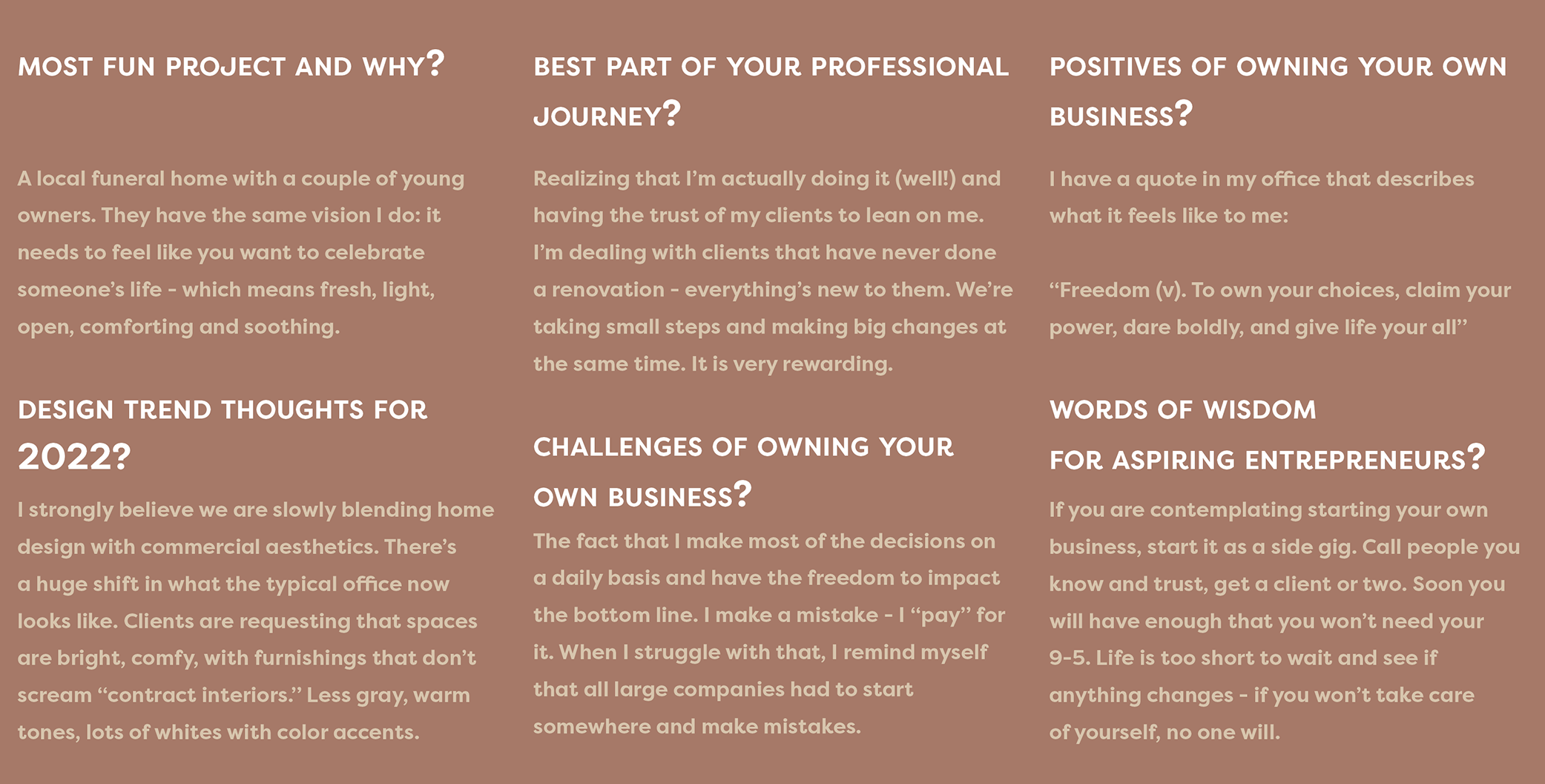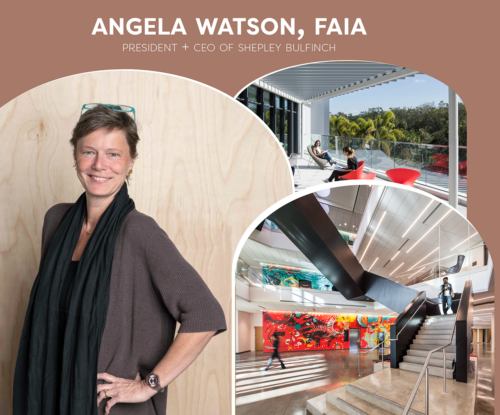 After more than 20 years as a design leader at Shepley Bulfinch, Angela Watson was named President and CEO. As a certified women-owned business, Shepley Bulfinch, with nearly 150 years of excellence, has earned its spot as a pillar of the industry. Leading the charge, Watson puts the client's ideals at the forefront of the design process while striving to build spaces filled with modern creativity.
Read on to hear Watson's take on leadership in the design world.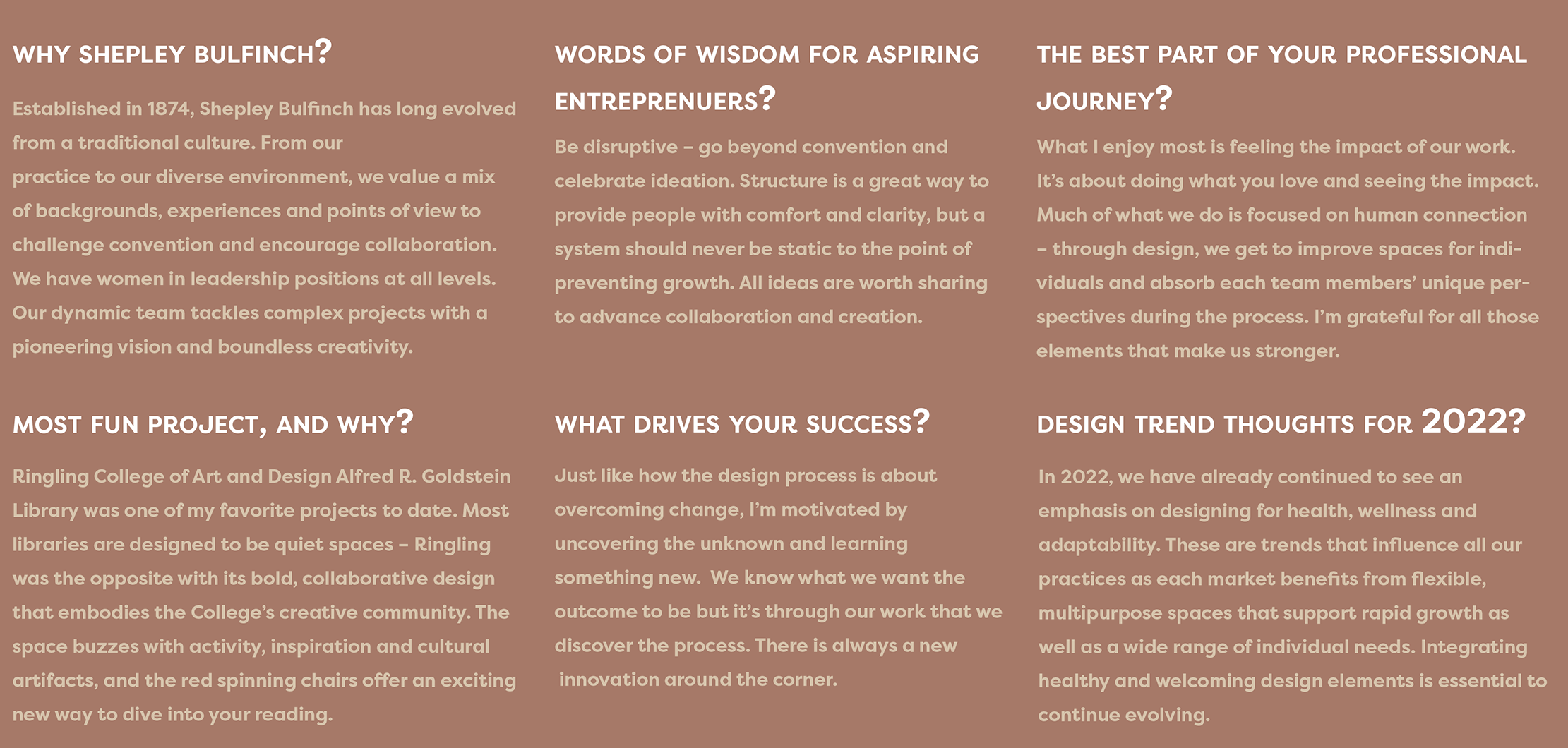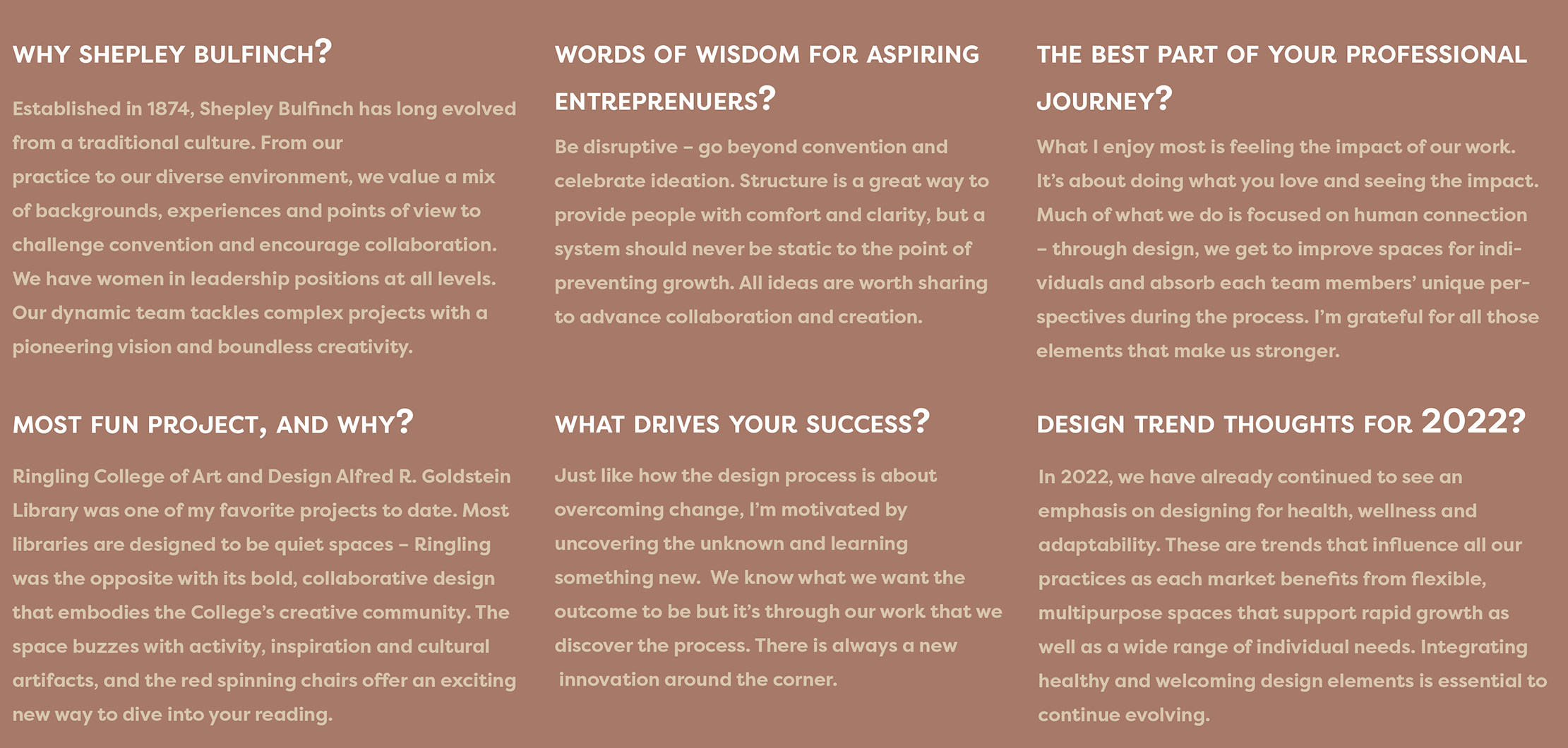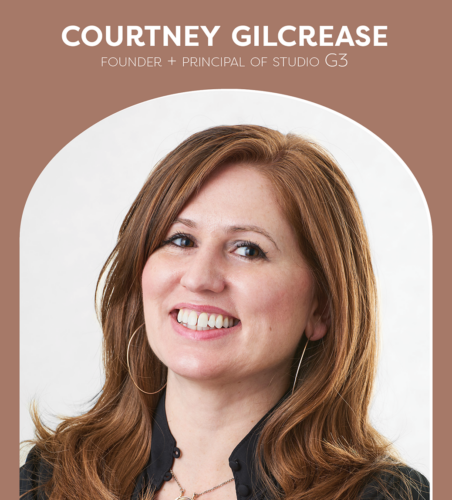 In August 2020, Courtney Gilcrease founded Studio G3, taking her 20 years of design experience to new heights. Since then, Gilcrease has been cultivating her own design team, and creating modern designs with a personalized approach. Each project is a new canvas, and the design is something she and each client develop together.
Learn more about Courtney's drive to create and her thoughts on business ownership below.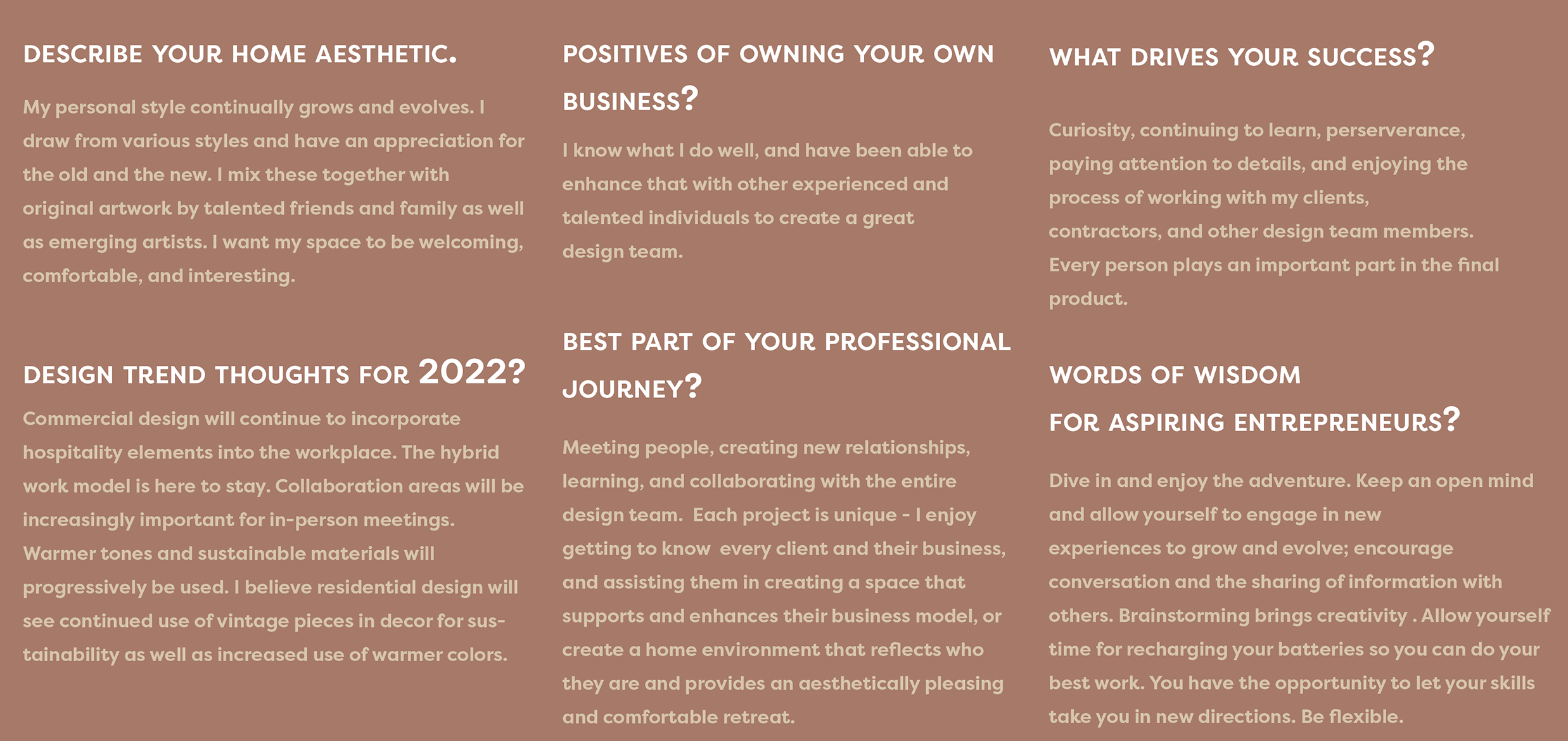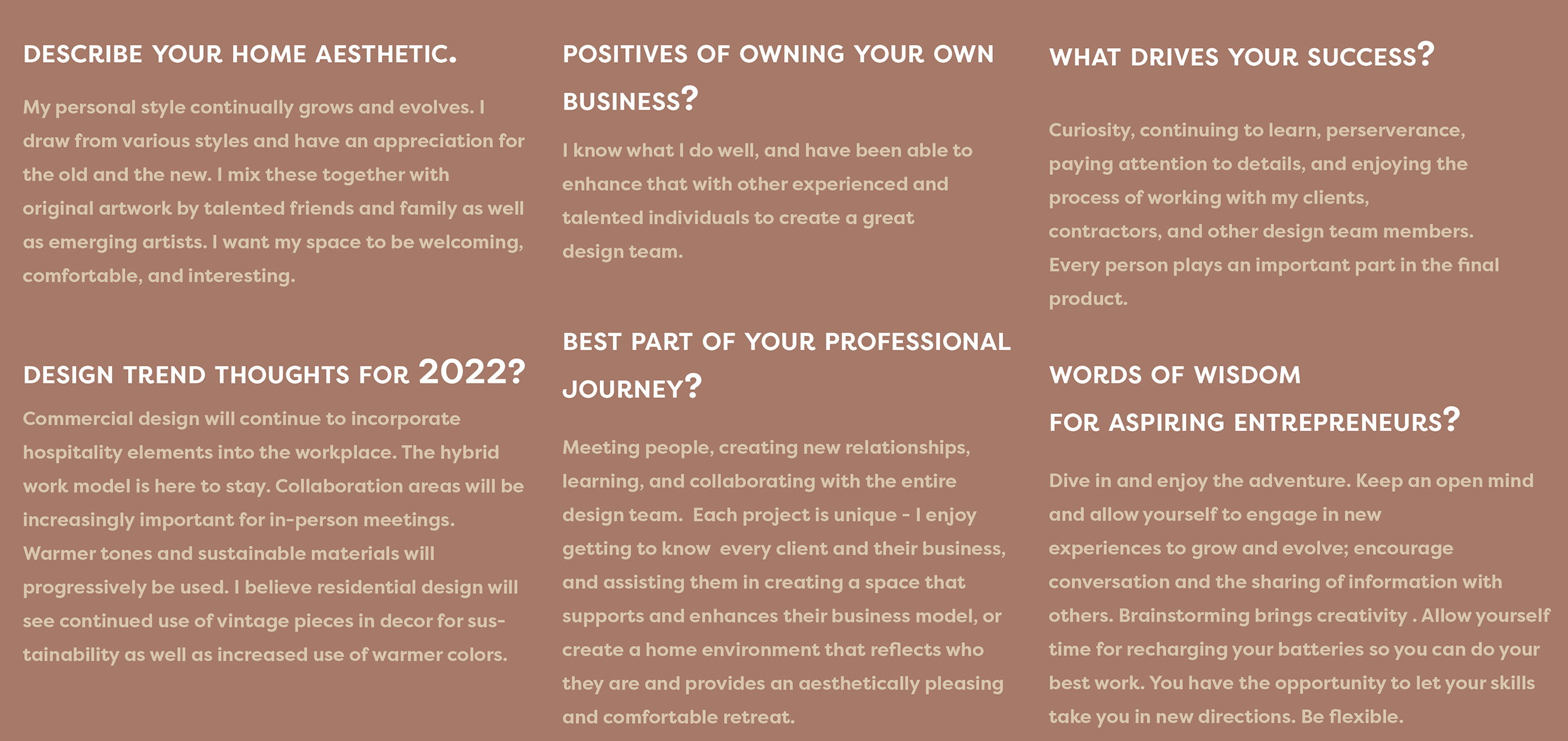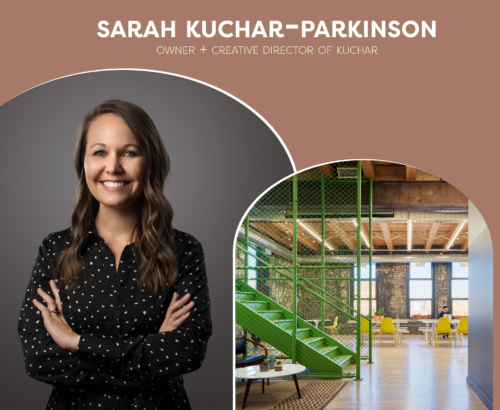 Coining the "no rules" approach to interior design, Kuchar Studio was founded by their Creative Director, Sarah Kuchar-Parkinson in 2016. In the past five years, she's grown the business from a one-woman-show to a team of seven designers all working to achieve a more inclusive design environment where ideas of all kinds can thrive. They strive for constant collaboration and love conquering new projects throughout the Windy City.
Check out Sarah's tips on ownership below. 


ABOUT SPARTAN
Spartan Surfaces, a subsidiary of Floor & Decor, is a specialty flooring distribution company headquartered in Bel Air, MD with showrooms in D.C. and Chicago. Employing over 100 team members, its geography encompasses three-fifths of the United States with continued expansion on the horizon. Taking a human-centered approach, Spartan prides itself on great people dedicated to great products, great families, great friendships, and great happiness.