March 21, 2022
Adding talent to the Carolinas, Spartan welcomes JR Foster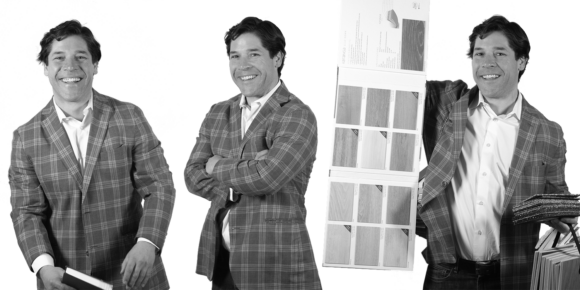 Joining us in the Carolinas effective March 7th, 2022, John Robert (JR) Foster will be taking on a business development role alongside Shawn Campbell. Foster will take on many of Jake Clary's clients as he continues to move into his leadership role.
With 15 years' experience in the architect and design community, Foster has seen the flooring industry both as a project manager and as a commercial rep. He has an eye for the perfect product for every job, and prides himself on having a deep understanding for the needs of every space.
Director of Business Development for the Southeast, Jake Clary, is excited for Foster to join the Spartan team. "JR comes to us with a rich background of success. This makes him the perfect fit for utilizing Spartan's variety of flooring products to provide solutions and best practices within the Western Carolina construction community," Jake said. "We look forward to watching him bring the team to new heights!
Please join us in welcoming JR Foster and take a moment to explore his product offering and download his contact card.
ABOUT SPARTAN
Spartan Surfaces, a subsidiary of Floor & Decor, is a specialty flooring distribution company headquartered in Bel Air, MD with showrooms in D.C. and Chicago. Employing over 100 team members, its geography encompasses three-fifths of the United States with continued expansion on the horizon. Taking a human-centered approach, Spartan prides itself on great people dedicated to great products, great families, great friendships, and great happiness.