April 15, 2022
Another Intern Turns Full-Time, Spartan Welcomes Matt Munson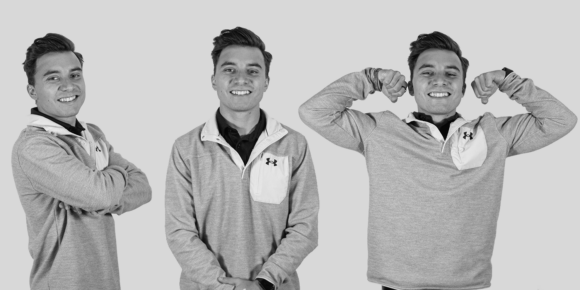 Effective April 4th, 2022, Matt Munson joined the Spartan Customer Service team. As an Order Processor, Munson will learn the ropes from Team Lead LeeAnn Hoerr, working alongside teammates Adam, Cooper, Cole, and Jamie. His daily tasks involve direct problem solving for the best customer experience, tending to questions, and keeping orders on track from quote to destination.
Graduating with a bachelor's in Communications from Salisbury, Munson, having interned at Spartan four years in a row, knew exactly where to start his career. When asked about his full-time position, Munson said "I'm most excited to rejoin a team and a company that I practically grew up with, and to learn how the company has changed and expanded."
Using his internships and classroom experience, Munson is excited to bring his communication skills to the table. He loved being a team player and can problem solve his way into positivity, and he's looking forward to coupling those skills with product knowledge. "I'm excited to increase my knowledge on our products and my overall position with the company," said Munson.
Former play-by-play commentator for the Salisbury Athletic Seagull Sports Network, Munson can talk your ear off about any sport. From basketball and golf to NASCAR, you can bet Munson knows what he's talking about.
Please join us in welcoming Matt to the team!
ABOUT SPARTAN
Spartan Surfaces is a specialty flooring distribution company headquartered in Bel Air, MD with showrooms in D.C. and Chicago. Employing over 100 team members, its geography encompasses three-fifths of the United States with continued expansion on the horizon. Taking a human-centered approach, Spartan prides itself on great people dedicated to great products, great families, great friendships, and great happiness.