March 7, 2022
Beefing Up Tech, Robert Pfeffer Joins as Director of IT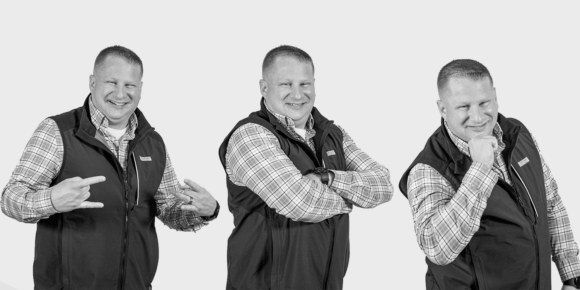 Effective February 28th, 2022, Robert Pfeffer has joined the Spartan team as Director of IT. Working closely with long-time Spartan business partnership, Team Logic IT, Pfeffer will manage Spartan's technology from the inside, working on implementing better security, and helping improve productivity and efficiency wherever possible.
From government to corporate, Pfeffer has nearly 20 years' experience in the tech industry. After that much experience in the IT business, Pfeffer stays calm and collected no matter the issue. He's dedicated to identifying the problem and finding the solution that will fix now and prevent later.
When asked what excites him about his new position, Pfeffer said "The energy I've seen from everyone I've talked to at Spartan so far has been off the charts. I am looking forward to that, combined with the opportunity to help the company grow! "
Off the clock, Pfeffer is an avid hockey fan and loves everything Star Wars. His Kylo Ren cosplay is everything we're looking for.
Please join us in welcoming Robert to the team! 
ABOUT SPARTAN
Spartan Surfaces is a specialty flooring distribution company headquartered in Bel Air, MD with showrooms in D.C. and Chicago. Employing over 100 team members, its geography encompasses three-fifths of the United States with continued expansion on the horizon. Taking a human-centered approach, Spartan prides itself on great people dedicated to great products, great families, great friendships, and great happiness.