October 19, 2022
Bringing Employee Development to the Forefront, Spartan welcomes Christian Honig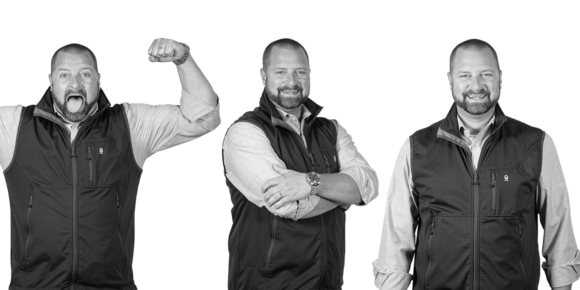 After working with Spartan as a client for Management Coaching for several months, Christian Honig has officially joined Spartan's HR team as Development Manager, effective Monday, October 3rd.
Tasked with spearheading new development and training programs for Spartan's staff and providing 1-on-1 career coaching, Honig will work to support each Spartan grow into their full potential.  It has long since been proven that happy employees not only provide a stronger company culture, but also directly impact a company's bottom line. Honig's efforts will enable Spartan to consistently provide a happy and healthy work environment and ensure that each employee gets the support they deserve.
After working as an executive coach, and owning his own business dedicated to employee development and career building, Honig comes to Spartan as a certified trainer, speaker and coach with 20+ years in management experience. When asked about his new position at Spartan, Honig said "I'm most excited to be a part of a growing team that values both results and relationships while having the opportunity to positively impact people by uncovering their unique strengths and gifts."
Out of office, Christian loves to date his wife, and watch their four kids play sports. With a house that full, there's never a dull moment and Honig thrives in organized chaos.
Please join us in welcoming Christian to the team!
ABOUT SPARTAN
Spartan Surfaces, a subsidiary of Floor & Decor, is a specialty flooring supplier headquartered in Bel Air, MD. Employing over 150 team members, Spartan holds warehousing and offices in Maryland and Minnesota with showrooms in D.C. and Chicago.  Its geography encompasses seventy percent of the United States with continued expansion on the horizon. Taking a human-centered approach, Spartan prides itself on great people dedicated to great products, great families, great friendships, and great happiness. Whatever you're working on, we've got you covered!