September 1, 2022
Bringing industry experience, Niki Eaton joins Customer Service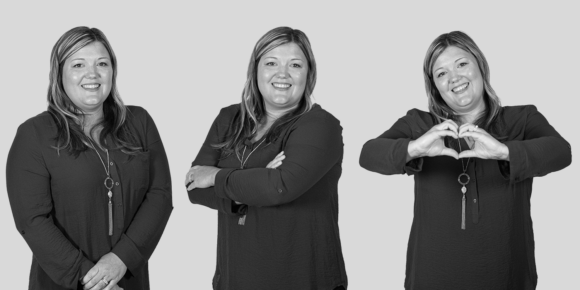 Effective Monday, August 29th, Niki Eaton joins Spartan's customer service team. As an Order Processor, Niki will work alongside the Orders team, learning the ropes from Team Leads Adam Holland and Jamie Craft. Niki will assist in ensuring all orders get input into the system correctly.
Coming to Spartan with five years' experience in the flooring industry, Niki enjoys building relationships with longstanding customers and providing continued excellent service. She takes pride in offering reliability and loves to learn new things to spring her forward in her career.
While Niki will work remotely, she has a passion for teamwork and always puts effort into maintaining a close relationship with her team.  When asked about her new position, Niki said "I'm excited to be a part of a growing team that is passionate about industry-leading products and customer relationships."
On weekends, Niki is a nature girl at heart. From camping to horseback riding, rodeos and four-wheeling, Niki never stops and isn't afraid of a little dirt under her fingernails.
Please join us in welcoming Niki Eaton to the family!
Check Out Our Other Recent Hires
ABOUT SPARTAN
Spartan Surfaces is a specialty flooring distribution company headquartered in Bel Air, MD with showrooms in D.C. and Chicago. Employing over 100 team members, its geography encompasses three-fifths of the United States with continued expansion on the horizon. Taking a human-centered approach, Spartan prides itself on great people dedicated to great products, great families, great friendships, and great happiness.