February 21, 2022
Bringing Precision, Juston Joins Spartan's Warehouse Team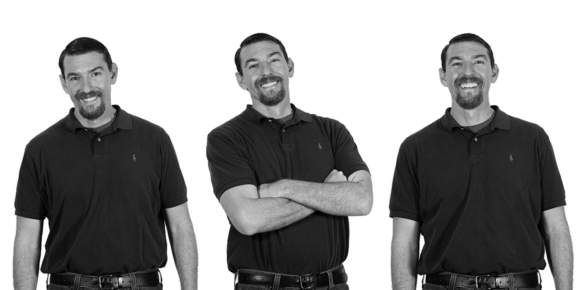 Effective January 24th, Spartan welcomed Juston Pray onto the team as Warehouse Associate. Learning the ropes from Warehouse Manager Rob Becoat and working alongside teammates Wascar, Darrell, Tim, and Darrian, Juston's tasks will include arranging and picking inventory, loading, and unloading trucks, and warehouse organization.
Retiring after 12 years in the military, Juston gained warehouse experience, working with warehouse equipment and processing before coming to Spartan. His previous warehouse experience, and expertise in military training have more than prepared him for anything Spartan will throw.
When asked about his new role, Juston said "I am thrilled to be welcomed as a team member of Spartan Surfaces and expanding my knowledge and abilities with Warehouse Operations. I have been completely blown away with how well this company takes care of its employees. At Spartan Surfaces, working hard and having fun are not mutually exclusive. "
After hours, Juston daydreams of living a life by sea. An adventure buff, Juston's goal is to go full surfer-dude, having thrill after thrill on the beach, and ending each day falling asleep to the sound of the waves.
Please join us in welcoming Juston to the team!
ABOUT SPARTAN
Spartan Surfaces is a specialty flooring distribution company headquartered in Bel Air, MD with showrooms in D.C. and Chicago. Employing over 100 team members, its geography encompasses three-fifths of the United States with continued expansion on the horizon. Taking a human-centered approach, Spartan prides itself on great people dedicated to great products, great families, great friendships, and great happiness.