November 15, 2021
Building Up Order Processing, Cooper Andrus Joins HQ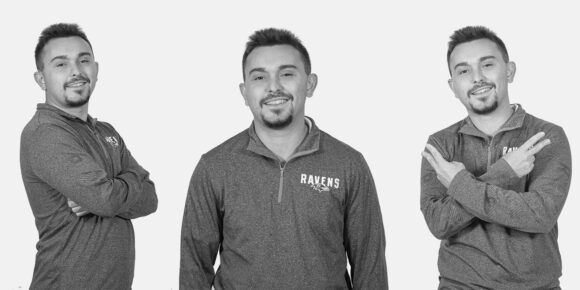 Effective October 25th, 2021, Spartan is excited to welcome Cooper Andrus to the team. Coming to our HQ as a CS Order Processor, Cooper will work on Michelle Maggio's team, alongside teammates Joanna, Callie, Matt, Shawna, Patrick, and Mykeisha. Serving as a liaison between client and vendor, Cooper will work directly with both sides on every order under his charge.
Coming to Spartan with experience in customer service banking, Cooper is comfortable working with clients to help meet their needs. He enjoys completing tasks and knows that no matter the problem, he's equipped to handle it all.
When asked what makes him excited about his new role, Cooper cited the ability to learn and grow within the company. "Joining a company that gives you the opportunity to be promoted within the company," said Cooper, "as well as joining the awesome company culture at Spartan."
After hours, Cooper is all sports all the time. Whether playing or watching, Cooper is at home around a ball.
Please join us in welcoming Cooper Andrus to the team!
ABOUT SPARTAN
Spartan Surfaces is a specialty flooring distribution company headquartered in Bel Air, MD with showrooms in D.C. and Chicago. Employing over 100 team members, its geography encompasses three-fifths of the United States with continued expansion on the horizon. Taking a human-centered approach, Spartan prides itself on great people dedicated to great products, great families, great friendships, and great happiness.