March 31, 2021
Creed Brings Strategic Support to Founder + CEO Kevin Jablon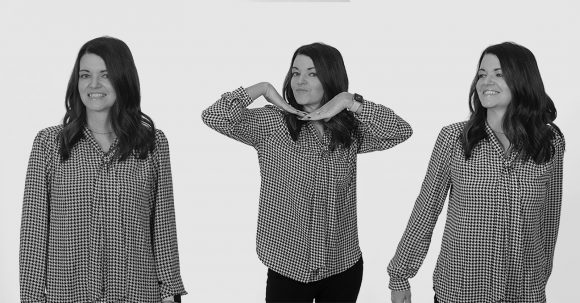 Hired in October of 2019 to spearhead the build and lease up of Jablon's side venture
5 N. Main
(formerly WorkMode),
Lindsay Creed
is making a move to work for Spartan. Effective April 1
st
, 2021, Creed is staffed with managing the day-to-day logistics and supporting
Jablon's
business needs.  As Executive Assistant + Special Projects Manager, her role will include high level support, detailed travel itineraries, meeting and calendar management, event support, and many other hats.
After working with Creed for over a year, Kevin was impressed by her can-do attitude and willingness to take every challenge head on.  Her ability to learn new skills quickly, make smart decisions on the spot, and represent herself and the business with top notch integrity makes her the perfect fit for this challenging role.
When asked about her transition to Spartan, Creed said "Kevin brings so much life to everything he does. Having worked on the business side of things previously, I am super excited to see how his mind works and be involved in everything he does. I am looking forward to growing personally and professionally and super grateful that Kevin and Spartan have had my back through this crazy year."
Please join us in welcoming Lindsay to the Spartan family! 
ABOUT SPARTAN
Spartan Surfaces is a specialty flooring distribution company headquartered in Bel Air, MD with showrooms in D.C. and Chicago. Its geography encompasses the East Coast from Florida through New York as well as regions in the Midwest, Southeast and Texas. With over 100 employees in 30 states, Spartan continues to expand its footprint. Taking a human-centered approach, Spartan prides itself on great people dedicated to great products, great families, great friendships and great happiness.