July 5, 2023
Bringing Decades of Strategy, Davis joins Supplier Relations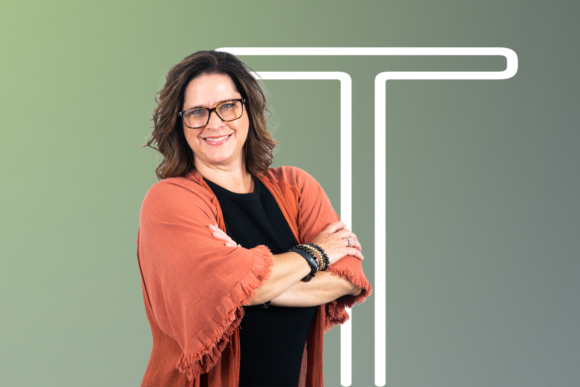 Effective June 2023, Tiffany Davis joins Supplier Relations as Brand Development Manager. Working closely with Supplier Relations VP Joey Lester and the rest of the SR team, Davis will oversee product branding and market strategy from concept to introduction.
Bringing along more than 20 years' experience in marketing and branding in the flooring industry, Davis excels at developing brand strategies and regulating consistent messaging that align with a product's strengths and key objectives. She finds joy in being a part of new innovations and excels at bringing those innovations to market successfully. Having worked with Davis when she was a part of the Teknoflor team, Spartan has firsthand experience seeing Davis' work ethic and skill in industry marketing.
"I'm most excited about joining a team with a 'we over me' culture and focused approach to the customer," Davis said when asked about her new role. "After working with Spartan as a supplier, I've had the pleasure of collaborating with various teams within the [Spartan] organization. Everyone walks the talk and truly believes that work should be fun, all while doing what's best for the customer. This is a company culture I want to be a part of."
Davis' role will further fill out the Supplier Relations teams as Spartan continues to grow. "This role will allow our team to further develop our portfolio and better maintain current supplier relationships with our valued partners," said Supplier Relations VP Joey Lester. "Tiffany brings a wealth of knowledge in the flooring industry in both commercial and residential sectors. Her strengths make her the right person to lead this initiative."
Please join us in welcoming Tiffany Davis to the Spartan team.
Davis joins Supplier Relations We welcome Tiffany Davis join upplier relations
ABOUT SPARTAN
Spartan Surfaces, a subsidiary of Floor & Decor, is a specialty flooring supplier headquartered in Bel Air, MD. Employing over 150 team members, Spartan holds warehousing and offices in Maryland and Minnesota with showrooms in D.C. and Chicago.  Its geography encompasses eighty-five percent of the United States, with continued expansion on the horizon. Taking a human-centered approach, Spartan prides itself on great people dedicated to great products, great families, great friendships, and great happiness. Whatever you're working on, we've got you covered!