February 17, 2020
Expanding in the Lone Star State, Tramonte Takes the Reigns in Southern Texas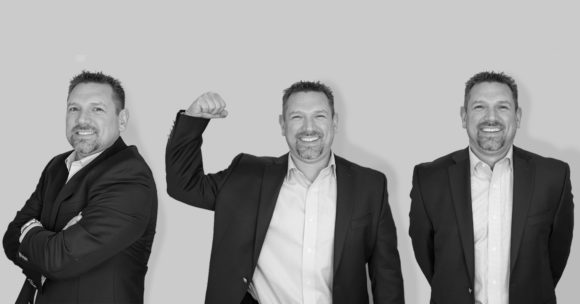 Doubling down on our expansion into Texas, we are excited to welcome Rocky Tramonte to the team.  With an official start date of Monday, February 17th, Tramonte will be joining forces with Amber Bartlett to spearhead Spartan's growth throughout the Lone Star State.
Texas born and bred; Rocky has been in the flooring industry since college graduation.  With his combined product knowledge and industry relationships, Tramonte is ready to spread his wisdom throughout the region from his home base in Austin. Working under VP of Sales, Mike Blasek, Rocky is excited get to know Spartan's expansive product offering and showcase it to new and long-term clients.
"It's an exciting move into Southern Texas and Rocky is the perfect fit for our offering and culture." Says Blasek.  "We have worked together in the industry and have kept in touch for years.  Having him on Spartan's team is a great catalyst to our expansion into this new territory."
Rocky is a people person through and through and has excelled in sales since graduating from Arizona State. After a year sabbatical in Europe, Rocky moved back to his home turf and settled into the commercial flooring world for the long haul. Eighteen years later, he's the industry vet we know today.
Tramonte now spends days on the work grind and nights with his fiance' doing anything and everything outdoors. Their weekends are spent in the car hauling eight hours each way to cheer on his stepson, who plays football for West Texas A+M as a Defensive End.
Please join us in welcoming Rocky Tramonte to the Spartan team and take a moment to explore his product offering and download his contact card!
ABOUT SPARTAN
Spartan Surfaces is a specialty flooring distribution company headquartered in Bel Air, MD with showrooms in D.C., New York City, and Chicago. Its geography encompasses the East Coast from Florida through New York as well as regions in the Midwest, Southeast and Texas. With over 100 employees in 30 states, Spartan continues to expand its footprint. Taking a human-centered approach, Spartan prides itself on great people dedicated to great products, great families, great friendships and great happiness.