July 23, 2019
From OG to VP – Ben Garback Spearheads Operations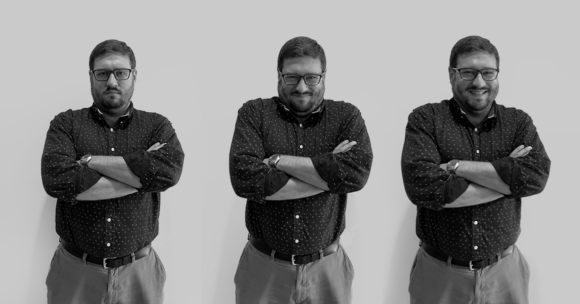 Rolling into his tenth year at Spartan, Ben Garback is stepping up to VP of Operations.  As Spartan's second in-house employee, Ben knows the ins and outs of every department.  From customer service to accounting, samples to shipping, forklift maneuvering to truck scheduling, Ben has excelled in it all.  Now managing a team of 17 and overseeing all things customer service, logistics, quoting, orders, and day-to-day operations, Garback is VP-ing like a boss.
In his new role, Garback is looking forward to finding ways for all departments to better communicate and support one another's operations.  To Ben, leadership is all about instilling confidence in Spartan employees by providing them with the tools to be successful in their roles. He is a firm believer in the phrase "you don't know what you don't know," using 2019 to brush up on his management skills by taking online leadership classes, and working with his staff to get to know more and more each day.
When asked about his new promotion, Ben said "I am excited, humbled, and challenged in this promotion, but I am looking forward to excelling at it every day." Ben is looking forward to uniting various departments and being more efficient and effective.
Famously known for his non-stop positive attitude, Ben is a music festival and campground junkie.  You can spot him, his wife Val and their two children drinking soup from cans or jamming out with a beverage in hand. We are excited to see Ben ace this role.
ABOUT SPARTAN
Spartan Surfaces is a specialty flooring distribution company headquartered in Bel Air, MD with showrooms in D.C., New York City, and Chicago. Its geography encompasses the East Coast from Florida through New York as well as regions in the Midwest and Southeast. With over 100 employees in 28 states, Spartan continues to expand its footprint. Taking a human-centered approach, Spartan prides itself on great people dedicated to great products, great families, great friendships and great happiness.