January 12, 2023
Johnson Joins Spartan's Warehouse Team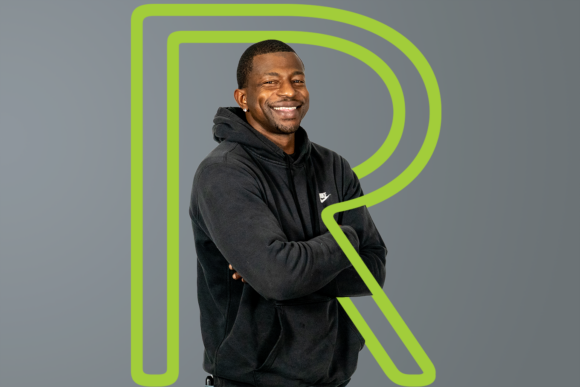 Welcoming our newest employee to our HQ, Spartan adds Raymont Johnson to the warehouse team effective November 14th  ,2022. Learning from Warehouse manager Rob Becoat and Wascar Abreu, Johnson will work with the rest of the team ensuring safe and quick loading and unloading and pulling and staging products for shipment.
Coming to Spartan with more than a decade of warehouse experience, Johnson prides himself on his strong organizational skills and ability to work effectively with a team. He loves meeting new people and building relationships with coworkers and clients, excelling in problem solving and conflict resolution.
When asked about his new role, Johnson said he's most excited to learn new skills and techniques.
Out of office, Ray loves to spend time with his family and cheer on his favorite teams with friends. Please join us in welcoming Ray to the Spartan team!
ABOUT SPARTAN
Spartan Surfaces, a subsidiary of Floor & Decor, is a specialty flooring supplier headquartered in Bel Air, MD. Employing over 150 team members, Spartan holds warehousing and offices in Maryland and Minnesota with showrooms in D.C. and Chicago.  Its geography encompasses seventy percent of the United States with continued expansion on the horizon. Taking a human-centered approach, Spartan prides itself on great people dedicated to great products, great families, great friendships, and great happiness. Whatever you're working on, we've got you covered!