March 15, 2021
Kasey Makes Three in Data Entry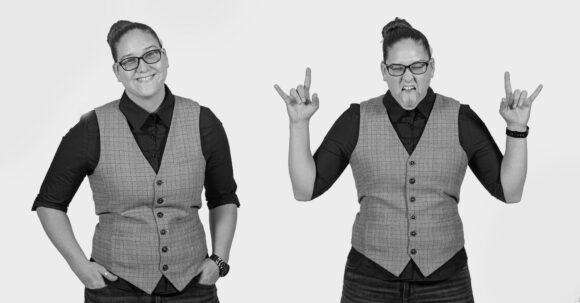 And then there were three! With the addition of Kasey Imbragulio effective March 8th, 2021, Spartan's Data Entry team grows by another set of helping hands. Led by Ken Mann, Kasey will be learning the ropes from Spartan's seven year veteran and working alongside teammates Vaughn Lewis and Kelsey Kearney.
Coming from an extensive background in home improvement, Kasey is fluent in creating a memorable customer experience and plans to carry this into her new role. Her attention to detail and natural teamwork ability will help her to quickly excel at Spartan's HQ.
When asked about joining the Spartan team, Kasey said "I am really excited to finally experience the Spartan culture that everyone raves about."
Off the clock, you can find Kasey in the great outdoors. She loves to be in nature, and a perfect day would include fishing of nearly any kind.
Please join us in welcoming Kasey to the Spartan family!
ABOUT SPARTAN
Spartan Surfaces is a specialty flooring distribution company headquartered in Bel Air, MD with showrooms in D.C. and Chicago. Its geography encompasses the East Coast from Florida through New York as well as regions in the Midwest, Southeast and Texas. With over 100 employees in 30 states, Spartan continues to expand its footprint. Taking a human-centered approach, Spartan prides itself on great people dedicated to great products, great families, great friendships and great happiness.