July 18, 2023
Launching Spartan's Builder Division with Brendan Ball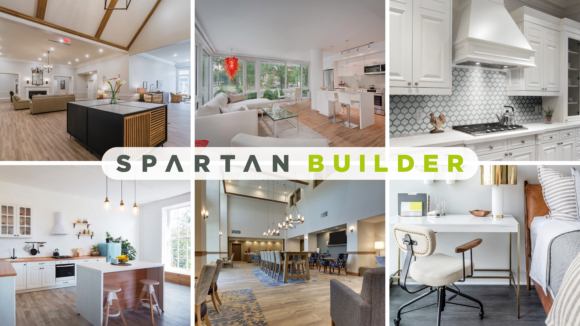 Adding to their evolving expansion strategies, Spartan Surfaces welcomes Brendan Ball to spearhead the buildout of the Spartan's Builder Division.  With an extensive builder product portfolio, we are set to out serve builders' expectations through logistics, inventory positions and customer service.
"We look forward to bringing a relationship-focused approach with top-of-the-line service to the builder market," states Senior VP, Joe Blodgett.  "The demands of the market require a partner they can rely on, who provides the right materials quickly and efficiently to meet customer needs. With Ball, we have what it takes to support them across all levels."
Brendan joins us with nearly 20 years of experience on the supplier side of the flooring industry.  Bringing vast knowledge in the market, Ball has catered to New Home Construction for most of his career.  Ball brings a fresh perspective on the New Home Construction industry, truly understanding what is important to homebuilders, their trade partners, and the installation companies.
"The opportunity with Spartan Surfaces is really exciting for me.  Their unique customer focus (both internal and external) combined with a strong supply chain and best in class logistics seems to be exactly what builders need right now," said Brendan of his new role. "I look forward to being a part of the team and cannot wait to start this division!"
Be on the lookout for an announcement launching Spartan's new Builder Division website – spartansurfacesbuilder.com. Please join us in welcoming Brendan Ball to the team by downloading his contact card with all his current information.
SEE IT IN THE NEWS
ABOUT SPARTAN
Spartan Surfaces, a subsidiary of Floor & Decor, is a specialty flooring supplier headquartered in Bel Air, MD. Employing over 150 team members, Spartan holds warehousing and offices in Maryland and Minnesota with showrooms in D.C. and Chicago.  Its geography encompasses eighty-five percent of the United States, with continued expansion on the horizon. Taking a human-centered approach, Spartan prides itself on great people dedicated to great products, great families, great friendships, and great happiness. Whatever you're working on, we've got you covered!