January 17, 2023
Movin' on up, Schmand Joins HR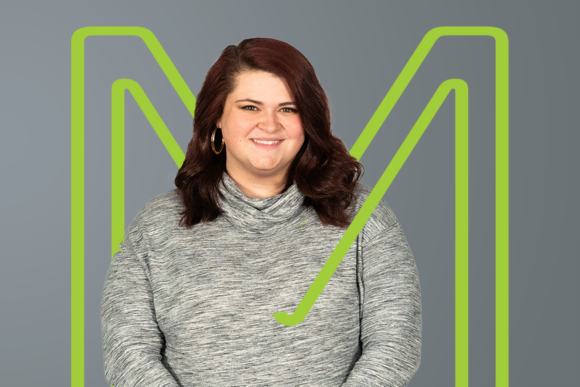 Effective February 1st, 2023, Spartan's own Michelle Schmand joins HR, moving from HQ Office Manager to HR Coordinator. For the rest of January, Schmand will continue learning HR with Manager Gabriellle Amig, while training our new Office Manager, who we'll be announcing later this week.
Michelle came to Spartan in 2016 and blew away every expectation. She has consistently excelled in her position and become a pillar of Spartan's culture and productivity. Over the past year, Schmand has shouldered her position as Office Manager along with HR training on the side.
After months spent training Schmand on the side, HR Manager Gabrielle Amig is thrilled to finally have Schmand in the HR department.
"Michelle is known as the sweet voice behind our phone and consistently exemplifies 'we over me.'  I feel honored to be the person that stands behind her and mentors her career path in Human Resources," Gabrielle said. "We are lucky to have a company that understands it's all about our people. Michelle ensures we hit our administrative and engagement goals. Good leaders build future leaders, and at Spartan, we are committed to doing just that."
As Schmand joins HR, please allow the office team patience as they fully transition.
We're so excited to watch Michelle grow into her career. Please join us in congratulating Schmand on her new role.
ABOUT SPARTAN
Spartan Surfaces, a subsidiary of Floor & Decor, is a specialty flooring supplier headquartered in Bel Air, MD. Employing over 150 team members, Spartan holds warehousing and offices in Maryland and Minnesota with showrooms in D.C. and Chicago.  Its geography encompasses seventy percent of the United States with continued expansion on the horizon. Taking a human-centered approach, Spartan prides itself on great people dedicated to great products, great families, great friendships, and great happiness. Whatever you're working on, we've got you covered!