April 8, 2022
Queuing up for Quotes, Kaitlyn and Lacey join the HQ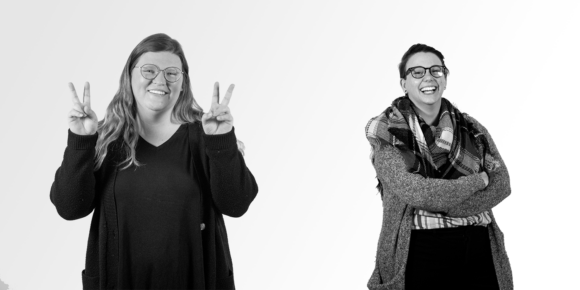 Effective March 21st, Kaitlyn Carrier and Lacey Jackson joined Spartan's Quotes team. Learning from Quotes Team Lead, Hope McGreevy, Kaitlyn and Lacey will build accurate quotes for all inbound customer requests alongside teammates Trevor, Brock, Rachael, Alicia, and Amy.
With nearly 10 years' experience in customer service and leadership roles, Kaitlyn loves a fast-paced work environment and thrives when she's able to build lasting relationships with customers. When asked about her new role, Kaitlyn said she's excited to join the team. "Spartan is different from a lot of other companies," Kaitlyn said, "the 'We Over Me' culture is what drew me in. I value a company that appreciates their employees and is like a work family!"
From finance to customer service to nonprofit work, Lacey has seen and done it all. With more than 10 years' experience in customer service, Lacey has mastered the art of multitasking, and loves to learn new things. On her new role at Spartan, Lacey said "I was really drawn to Spartan because of the culture…I can't wait to meet everyone and immerse myself in that."
Out of office, Kaitlyn nerds out, with more than 300 books at the ready and a mini collection of Lego Star Wars characters, she's always ready for a good time. Lacey loves to practice aerial arts and is working to master lyra, but when it's time to relax, she loves to spoil her cat, Dr. Albort Leopold Schwartz, who is a glorious 18 pounds of love.
Please join us in welcoming Kaitlyn and Lacey to the team!
ABOUT SPARTAN
Spartan Surfaces is a specialty flooring distribution company headquartered in Bel Air, MD with showrooms in D.C. and Chicago. Employing over 100 team members, its geography encompasses three-fifths of the United States with continued expansion on the horizon. Taking a human-centered approach, Spartan prides itself on great people dedicated to great products, great families, great friendships, and great happiness.