August 12, 2021
Ready to Order, Spartan Adds Mitchell to Customer Service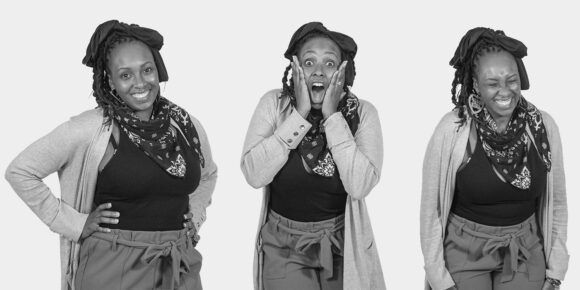 Effective Monday August 9th, 2021, Spartan is excited to introduce Mykeisha Mitchell to the Customer Service team in Order Processing. Growing the capable team to seven members, Mykeisha will learn the ropes from Customer Service Lead Michelle Maggio, working alongside teammates Joanna, Callie, Matt, Erik, Shawna, and Patrick to bring best-in-class service to our clients.
With over 15 years' experience in the customer service industry, Mitchell is no stranger to bringing happiness to any situation. From the fast-food industry, to childcare, to the medical field, surprises are merely a figment of the imagination for Mitchell. She has seen it all, and she's always willing to lend a helping hand.
When asked about joining the team, Mitchell said"I'm most excited about learning a new skill and meeting new people.  I have been in a close-knit work environment for so long it was my second home for the longest time.  I'm excited about creating a new family.  A new home."
Out of office, Mitchell and her two children are always surrounded by her big extended family. She loves photography and never gets tired of being the face behind the camera. Family photos for everyone!
Please join us in welcoming Mykeisha to the team!
ABOUT SPARTAN
Spartan Surfaces is a specialty flooring distribution company headquartered in Bel Air, MD with showrooms in D.C. and Chicago. Employing over 100 team members, its geography encompasses three-fifths of the United States with continued expansion on the horizon. Taking a human-centered approach, Spartan prides itself on great people dedicated to great products, great families, great friendships and great happiness.