July 19, 2021
Ready to work, Darrian and Marc take on Spartan's Warehouse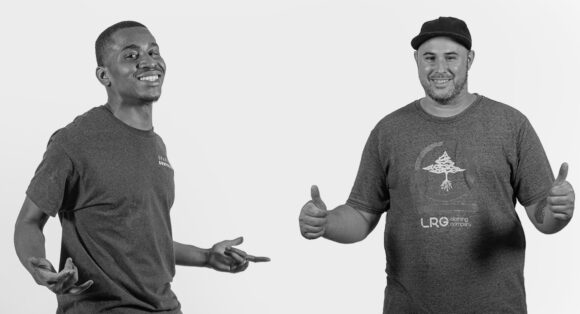 Joining us in the Warehouse effective June 7th, 2021, Spartan is excited to welcome Darrian Harrison (left) and Marc Bollhardt (right) to the team. As Warehouse Associates, they will work with the leadership of Warehouse Manager Rob Becoat, and alongside teammates Wascar, Mike, and Darrell. Their day-to-day will include arranging and picking inventory, loading and unloading trucks, and warehouse organization.
Coming to Spartan with warehouse and installation experience, Marc's can-do attitude and healthy optimism make him a 360 win for his new position. "I've always had a passion for hands on work," said Bollhardt, "I'm excited to be able to come to work with a smile on my face and be able to support my kids."
With over seven years' experience in the warehouse industry, Darrian is a pro at order select and enjoys the ins and outs of inventory. He loves to be detail oriented and has a passion for learning new skills. When asked what makes him excited for his new role Harrison said, "I love the environment, and the people here."
Off the clock, Darrian works on his original comic book, which stars his brothers, and Marc is an avid movie buff.
Please join us in welcoming our new team members, Darrian and Marc!
ABOUT SPARTAN
Spartan Surfaces is a specialty flooring distribution company headquartered in Bel Air, MD with showrooms in D.C. and Chicago. Employing over 100 team members, its geography encompasses three-fifths of the United States with continued expansion on the horizon. Taking a human-centered approach, Spartan prides itself on great people dedicated to great products, great families, great friendships and great happiness.