August 25, 2021
Sizing up Samples, Spartan adds Natasha Burke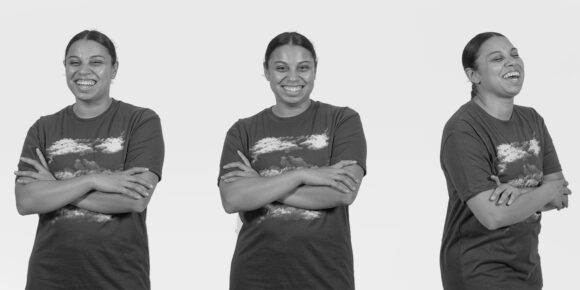 Effective Monday, August 16th, Spartan is excited to welcome Natasha Burke to our Samples team. Learning from Sample masters Emily Verger and Scott Casey, Natasha's day-to-day will involve sample inventory, sample order processing, packing and shipping.
A self-proclaimed jack of all trades, Natasha comes to Spartan with experience in several fields. She's seen it all, and she's ready for anything. Natasha's critical thinking skills and warehouse and customer service experience set her up for every task.
When asked, Natasha said she's most looking forward to working for a company with great culture, and the opportunity for growth.
Everyone treats each other like family. I've never worked for a company that truly cares for their employees– said Burke
Outside the office, Burke loves to spend time with her family, or immerse herself in nature. There's nothing like birds chirping and breezes blowing.
Please join us in welcoming Natasha to the family!
ABOUT SPARTAN
Spartan Surfaces is a specialty flooring distribution company headquartered in Bel Air, MD with showrooms in D.C. and Chicago. Employing over 100 team members, its geography encompasses three-fifths of the United States with continued expansion on the horizon. Taking a human-centered approach, Spartan prides itself on great people dedicated to great products, great families, great friendships and great happiness.