October 27, 2021
Spartan Adds to the A-Team with Melissa Boblitz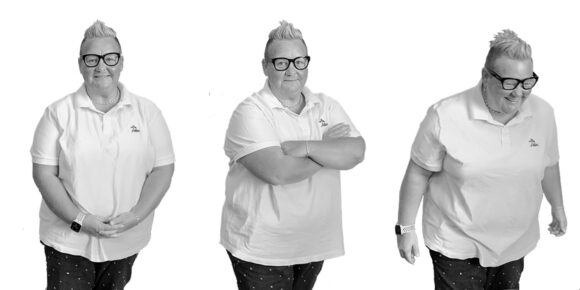 Effective Monday, October 18th, Spartan welcomes Melissa Boblitz to the A-Team as AP Specialist. Training with long time team member, Denise Salmeri, Boblitz will learn the ropes from the best as Salmeri transitions out of Spartan. Led by Assistant Controller Abigail Brobst, Boblitz's responsibilities will include invoicing, all company expenses, and more.
One of our OG office employees, Denise Salmeri has been with Spartan for nearly 10 years. From day one, she has kept our expenses in line and treated us all with unrivaled kindness. She spent years taking every opportunity to make each team member feel special, baking enough treats for the team to ring in every birthday, every new baby, without fail. Denise will be greatly missed throughout the company, and we wish her the best of luck in her next chapter.
Filling some rather large shoes, Boblitz certainly seems up to the task! Coming to Spartan with nearly 20 years' experience as Accounts Payable, Melissa loves any opportunity to learn and grow both personally and professionally, and values being part of a team. She thrives in any work environment that requires a high attention to detail and thinks communication makes for good community.
When asked what excites her about her new position, Boblitz said "The Spartan Surfaces culture is what I am most excited about being a part of!! I also very much look forward to supporting the accounting department to meet deadlines and possibly streamline efficiencies."
Outside of work, Melissa, her partner, Susan, and their two French bulldogs Fergus and Freddy are all anxiously awaiting the return of live music.
Please join us in welcoming Spartan's newest addition, Melissa Boblitz, and wish a loving farewell to Denise Salmeri! 
ABOUT SPARTAN
Spartan Surfaces is a specialty flooring distribution company headquartered in Bel Air, MD with showrooms in D.C. and Chicago. Employing over 100 team members, its geography encompasses three-fifths of the United States with continued expansion on the horizon. Taking a human-centered approach, Spartan prides itself on great people dedicated to great products, great families, great friendships and great happiness.