April 20, 2023
Spartan adds to the Quotes and Orders Teams, Gaining three in Customer Service,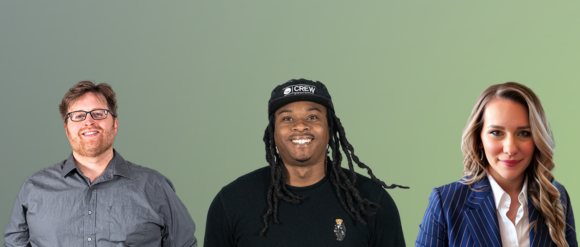 Adding to our Customer Service team, Spartan welcomed Michael Hendrick, Mike Minor II, and Alyssa Wilson in February 2023. Filling out two CS teams, Hendrick and Minor will work in Orders on the Southeast/Southwest and Mid-Atlantic teams, respectively, while Wilson will add hands on deck in Quotes. Spartan adds to the Quotes and Orders Teams
Meet Michael
Joining the team with seven years' experience in the flooring industry, Hendrick worked with CBC, working directly on Toli and Takiron flooring products, working directly with Spartan as CBC's distributor. Hendrick's experience comes with excellent communication and people skills, which will come in handy daily in his new role. When asked about his new role, Hendrick said he most enjoys his new team and the fun work culture.
Meet Mike
Minor brings his leadership management experience to his new position, having worked in retail management prior to joining Spartan. Minor prides himself on providing great customer service to everyone, and loves the satisfaction of solving any and every problem that arises. Spartan adds to the Quotes and Orders Teams
Meet Alyssa
Excited to grow in new areas, Wilson joined Spartan with a background in digital marketing and web development, but having worn many hats in her previous position, also handled customer service duties. Wilson thrives in finessing every little detail and works best in a project-focused environment.
We're excited to see our customer service team grow as Spartan continues to move towards a national footprint. Please join us in welcoming Hendrick, Minor, and Wilson to the team.
ABOUT SPARTAN
Spartan Surfaces, a subsidiary of Floor & Decor, is a specialty flooring supplier headquartered in Bel Air, MD. Employing over 150 team members, Spartan holds warehousing and offices in Maryland and Minnesota with showrooms in D.C. and Chicago.  Its geography encompasses seventy percent of the United States, with continued expansion on the horizon. Taking a human-centered approach, Spartan prides itself on great people dedicated to great products, great families, great friendships, and great happiness. Whatever you're working on, we've got you covered!