January 8, 2019
The Things People Say (in an Uber)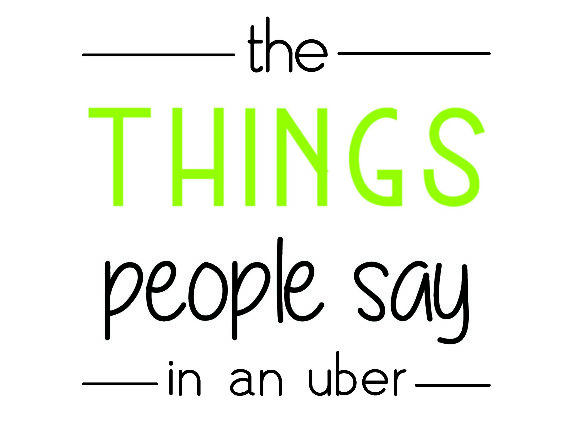 On Thursday, December 6th at 9:51am our founder, Kevin Jablon, received an email from an unknown sender.  With a subject of "The Things People Say…" he read on:
"I had to take a moment to send you this email!  My hope is, you will read this and give yourself a well-deserved pat on the back!   So, I have a little "side gig", driving for Uber.  I live in Abingdon and often drive in the Bel Air area. I like to chat with my passengers and will typically ask them about what type of work they do and so on.  Usually, I hear how dissatisfied people are with work and how much they don't like their boss.  You sir, and your company are the exception to this dialog!   
A dozen times or so, I have had the pleasure of driving your staff or associates.  In each occurrence, these passengers have sincerely had the most positive things to say about you and your company.  I kind of chuckle to myself now, when people start raving about how much they love their job I think, must be another Spartan employee.  For real, it is kind of mind boggling how frequently this has occurred.  I have also driven friends of yours, for example the teaching pro at the country club, and again, unsolicited your name has come up and people have commented about "how great of a guy" you are!    It is clear, you have developed a positive corporate culture and people genuinely love working for you and being associated with you!  And as for your employees, TOP NOTCH!  Clearly individuals that like to have fun, are polite, and are a real pleasure to have in the vehicle. (last night I drove "Cucci" and crew from the country club to Looney's, once again I heard the most positive things about you and your company!  I think I even had the pleasure of driving your mother once from Liberatore's, (a lovely lady) who spoke with pride about her son!  Happy Holidays and Cheers to you Mr. Jablon!"      
Kevin was flattered and floored (pun intended!) by the message and the fact that the sender took time out of their day to reach out and share their travel experiences with our internal and external family.  The sender asked for their name to go unmentioned, but these words and act of kindness will live on!
ABOUT SPARTAN
Spartan Surfaces is a specialty flooring distribution company headquartered in Bel Air, MD with showrooms in D.C., New York City, and Chicago. Its geography encompasses the East Coast from Florida through New York as well as regions in the Midwest and Southeast. With over 100 employees in 27 states, Spartan continues to expand its footprint. Taking a human-centered approach, Spartan prides itself on great people dedicated to great products, great families, great friendships and great happiness.