July 27, 2021
Reaching North on the Eastern Seaboard, Spartan Takes on New England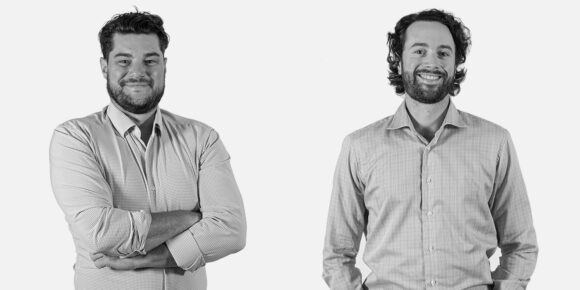 Left to Right: Brett Berry, Derek Powell
Taking our geographical reach to the top of the coastline, Spartan is expanding into the Northeast effective July 26th, 2021. Encompassing the states of Connecticut, Massachusetts, Rhode Island, New Hampshire, and Maine, we are excited to bring our offering to the robust New England market.
Driving the expansion is VP of Sales Phil Carey, who has brought on two new team members to spearhead business development in the region – Derek Powell and Brett Berry.
"Both Derek and Brett have their own unique path to market and personalities," says Carey, "Spartan allows reps to be true entrepreneurs and they have that drive to be successful."
Derek Powell joins Spartan with over three years of experience with interior designers and contractors in the New England area. While his previous focus was on walls, he's excited to bring his positive energy and dancing shoes to the world of flooring!
For the past seven years, Brett Berry has been servicing the New England AEC industry. Barry's focus has always been centered around building strong relationships that last a lifetime.
I want to become the rep you WANT to call instead of the one you HAVE to call. I'm eager to be joining a team that focuses on excellent service, collaboration and success in all endeavors.said Berry
When asked about the new region, Carey was firm in what he thinks will drive Spartan's success. "Derek and Brett are competitors and to me that is the best foundation for a sales rep. The grind and hours spent on the streets connecting with customers to bring the service that Spartan prides itself on will be very refreshing to the New England market."
Click below to see the full scope of our New England product offering, and for contact cards of our newest team members.
IN THE NEWS
ABOUT SPARTAN
Spartan Surfaces is a specialty flooring distribution company headquartered in Bel Air, MD with showrooms in D.C. and Chicago. Employing over 100 team members, its geography encompasses three-fifths of the United States with continued expansion on the horizon. Taking a human-centered approach, Spartan prides itself on great people dedicated to great products, great families, great friendships and great happiness.