August 31, 2023
Spartan's 6th Annual Customer Appreciation Golf Outing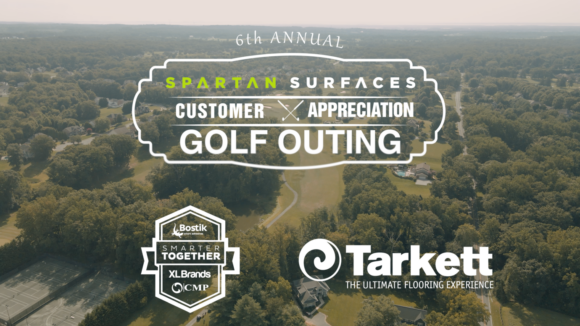 Spartan's 6th Annual Customer Appreciation Golf Outing was a resounding success, bringing together valued customers, industry partners, and team members for camaraderie and celebration. We held the event to appreciate our dedicated flooring contractors, who have been instrumental in our success. With the lush backdrop of the Maryland Golf and Country Clubs, golf, gourmet food, and entertainment filled the day – even the afternoon rain couldn't dampen our spirits!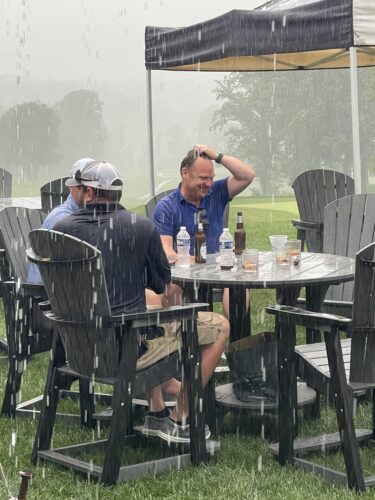 Venue – Maryland Golf and Country Club
The Maryland Golf and Country Clubs was the perfect venue for this year's outing. The club's pristine courses and top-notch facilities provided an ideal setting for an entire course of 144 players to enjoy a day of golf and networking.
This scramble outing was made more interesting with Spartan-led contests at various holes – from Longest Drive, to a Drive contest with Brandon Lyons, to Heckle Hole 11 with Phil Carey and Joe Blodgett – no guest experienced a dull moment on the course.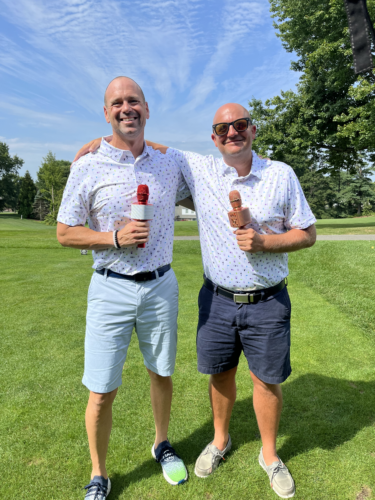 A Full Course of 144 Players
This turnout is a testament to our strong relationships with our flooring contractors over the years. We welcomed valued customers from across the market and thanked them for their continued support.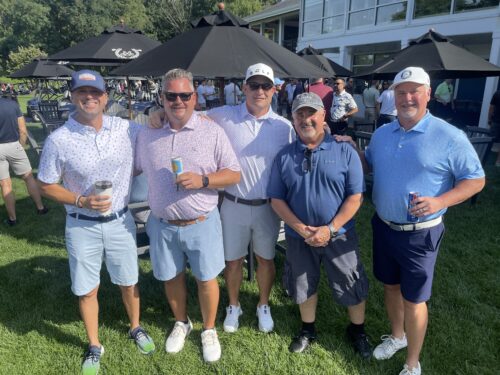 After-Party – Crab Cake and Steak Feast
The event transitioned into a lively after-party as the sun set over the Maryland Golf and Country Clubs. Guests were treated to a sumptuous feast featuring crab cakes and steak, capturing the essence of Maryland's culinary scene.
Live Music and Entertainment
The atmosphere was enlivened by live music from Sam O'Hare. For those interested in learning more about this talented musician, you can visit his  Sam O'Hares Website.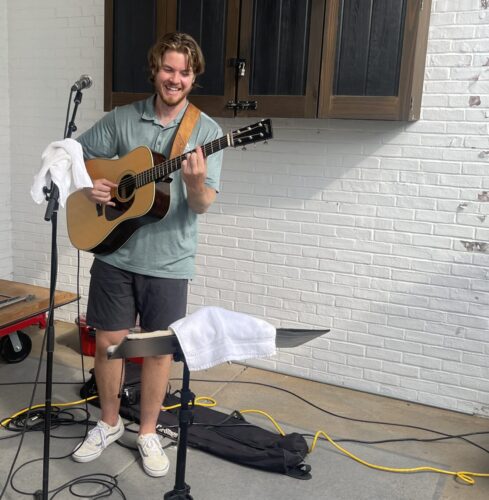 The Mentalist Dan Schooner rounded out the evening with mind-bending entertainment and tricks. His unique blend of magic and mentalism captivated the audience and added an extra layer of excitement to the event. For more information on Dan Schoener, visit Dan Schoeners website.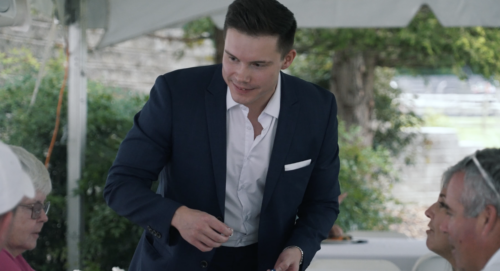 Thank you to our Title Sponsors – Tarkett and Bostik
We extend our heartfelt thanks to our title sponsors, Tarkett and Bostik, whose generous support made this event possible. Their commitment to excellence mirrors our own, and their contributions helped elevate the experience for everyone involved.
Gratitude, golf, and great times filled the 6th Annual Customer Appreciation Golf Outing. We are incredibly thankful for the support of our customers, sponsors, and everyone who participated in making this event successful. Here's to many more years of partnership and appreciation!
Take a look at all of our 2023 sponsors, without whom this event would cease to exist!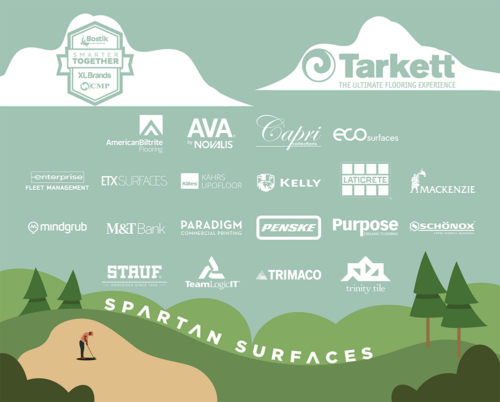 Thank you for making this year's event unforgettable. We look forward to seeing you again next year!
Take a Trip Down Memory Lane
ABOUT SPARTAN
Spartan Surfaces, a subsidiary of Floor & Decor, is a specialty flooring supplier headquartered in Bel Air, MD. Employing over 150 team members, Spartan holds warehousing and offices in Maryland and Minnesota with showrooms in D.C. and Chicago.  Its geography encompasses seventy percent of the United States, with continued expansion on the horizon. Taking a human-centered approach, Spartan prides itself on great people dedicated to great products, great families, great friendships, and great happiness.